Discovering Domaine du Cros in Marcillac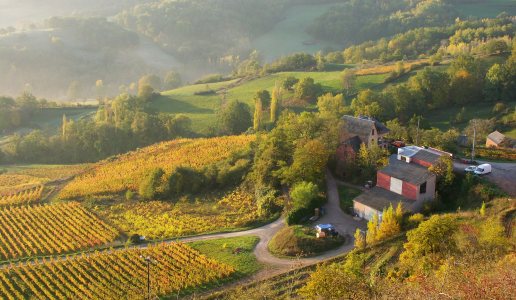 France is not just Burgundy and Bordeaux and there are other areas to find wines that will not cost an arm and a leg.
Aveyron is a sub-zone in southwest France that is practically unknown in Italy (as we wrote last year) but which, if two coincidences constitute a clue, has some wines that are authentic gems of originality and taste.
Marcillac is just a few kilometers from Entraygues and the continental climate, terracing and red chalk soil rich in iron oxide are same. It is an isolated area with one of the lowest population densities in France and has some mountains and foothills and is situated at the base of the Massif Central. Ignored even by domestic tourists, the economy is almost exclusively agricultural.
Domaine du Cros exclusively produces Marcillac made only from the varietal Fer Servadou, which is related to Carménère. The result is a little-big and total wine to drink on its own or at the table, fragrant yet complex, straightforward yet impeccably made, a joy for all wine lovers.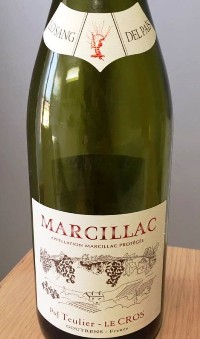 Marcillac Lo Sang del Païs 2016 Domaine du Cros
92/100 - € 15
Made in stainless steel from Fer Servadou grapes. The wine has a purple color of medium intensity and a fragrant and precise aroma with dark notes of iron and slate, spicy ones of paprika and a touch of blood on a background of blackcurrant. The loose mouthfeel has a medium body and on the palate is much fruitier than in the nose (again blackcurrant) and the tannins are subtle. The finish is bitter and bold and distinguished by notes of dandelion and burnt radicchio with a spicy hint of paprika. Truly very persistent.
Imagine a mix between Madrian (without the earthy note of humus) and Colli Orientali del Fruli, with the easy drinkability of a Beaujolais. Locally, they pair it with tripe and smoked salmon, while we tried it with a roast lamb and pork dish and it worked magnificently. This seemed at its peak and the quality/price ration was outstanding.
Related Products