Castello Tricerchi, moderation in Montalcino
Young Tommaso Squarcia has changed direction at his family's estate through his enthusiasm and passion.
Changes are underway in Montalcino with old and new wineries turning out very good wines thanks to significantly renewing themselves each year. Our guide could not include them all, also because there are over 270 producers, and so we have singled out this estate in the far north of the appellation that this year particularly impressed us: Castello Tricerchi.
For years the family sold their grapes to the Chianti Geografico Cooperative but then ten or so years ago they made a change thanks to an initiative on the part of the Tommaso Squarcia, a young family member who abandoned his university studies to totally dedicate himself to making wine.
The estate is very lovely with its 15th century farm that sits on top of a hill facing the road to Buonconvento, just past the Suga stream. The estate house hosts the winery that has been overhauled with new fermenting vats and barrels of classic sizes, for the most part 30hl Slovenian oak barrels.
After several changes, they brought in Maurizio Castelli as their consultant, an enologist who knows the area and Sangiovese well. The rest is done by Tommaso with the enthusiasm and passion of his youth while his uncle, a well-known Rome lawyer, helps out with his tractor. Although the estate has 300 hectares of land, only some 13 are vineyards and of these only nine are officially part of the appellation. The estate's style is classic, moderate, without any extreme muscular deviations but with the accent on elegance and great drinkability.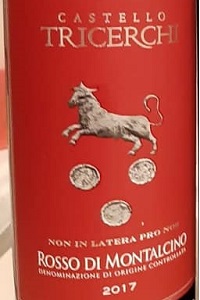 Rosso di Montalcino 2017
92/100 - € 15
Made from Sangiovese grapes and matured in barrels for 12 months. A classic and dark-ruby color and an intense bouquet with notes of Marasca cherry and blackberry followed by subtle scents of tobacco and dark underbrush. The mouthfeel has a medium texture but is very progressive with polished tannins and a nice depth that ushers in a juicy and persistent finish.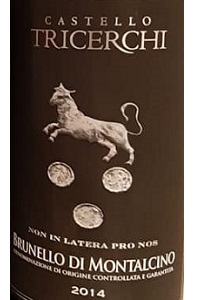 Brunello di Montalcino 2014
91/100 - € 30
Made from Sangiovese grapes and matured in 30hl barrels for at least 24 months. The wine has a classic and slightly pale, ruby color and an aroma of pomegranate and white cherry with a touch of yellow peach and floral sensations. The mouthfeel is refined and elegant with a nice progression that offers great drinkability without ever becoming common place and maintaining its Montalcino hint in the finish with a persistence you would not expect.
Related Products
Related Articles