Casteani, on the hills of Alta Maremma
A winery with visits and tastings, farm holidays, events for an all-round Maremma experience.
This article is available in Italian only.
Mario Pelosi fonda l'azienda Casteani nei primi anni del millennio dopo avere ricoperto importanti incarichi presso una multinazionale dell'Itc e al ministero dell'innovazione. L'idea del buen ritiro si vede anche nella struttura di accoglienza tutta votata al massimo relax.
Circondata da uliveti e vigneti, la Tenuta Casteani con il suo Wine Resort si trova nella Maremma Toscana, le vigne sono coltivate con criteri biologici e la cantina è funzionale e ben attrezzata con botti e barrique per ospitare il sangiovese e il vermentino. Sono presenti anche delle giare per il syrah. I vini hanno uno stile classico, ben strutturati e con un ottimo futuro.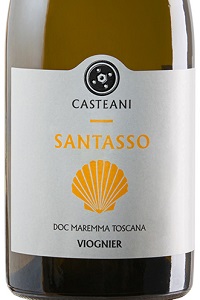 Maremma Toscana Viognier Santasso 2019
92/100 - € 13,50
Da uve viognier, affina in acciaio sui lieviti per 5 mesi. Colore paglierino brillante. Olfatto intenso, ampio e pulito tra albicocca, pesca gialla e note floreali di ginestra. Trama gustativa avvincente, saporita e tesa con una bella progressione sapida che dona un finale molto persistente e solare.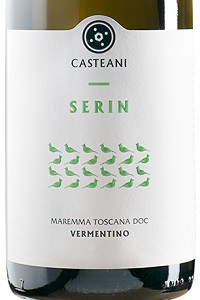 Maremma Toscana Vermentino Serin 2019
90/100 - € 10
Da uve vermentino, affina in acciaio per 5 mesi sui lieviti. Paglierino scarico alla vista, al naso è intenso su note di agrumi e macchia mediterranea, pineta. Trama gustativa sapida, leggera ma progressiva e saporita con un finale coerente e persistente. Un vino di grande bevibilità.
Related Products