Cantina Sclavia: Architecture meets wine
A modern estate focused on local grapes turned to two renowned architects to build their winery.
We are increasingly coming across wineries designed by well-known architects who have transformed these sites into wine temples. They are beautiful constructions integrated perfectly into the surrounding landscape or, sometimes, designed to break the natural order and equipped with avant-garde production technology.
A case in point is the Sclavia winery, a contemporary architectural construction created in 2011 by Davide Vargas and Luciano Palmiero, two well-known architects who conceived a modern and eco-sustainable winery. It is situated inLiberi, a rural hamlet in the province of Caserta, the beauty and landscape of which captivated owners Andrea Granito and Lello Ferrara (whose daughter today is in charge of the winery), two friends and partners who came from two different worlds but shared the desire to produce wine.
Cantina Sclavia cultivates the local varietals Casavecchia, Pallagrello Nero and Bianco and just a few rows of Fiano. The first three varieties were cited as being in the Vigna del Ventaglio, the vineyard the Bourbon King Ferdinand IV had created in the area of San Leucio to host the best varietals grown in the Kingdom of the Two Sicilies.
The Sclavia estate has 14 hectares of organic vineyards that surround the winery and climb the hill as far as the eye can see. Tasting the wines allowed us to ascertain how production reflects the territory and to lean of new and future projects for the winery and estate that we will write about in the not too distant future.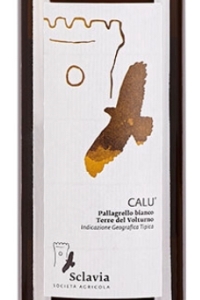 Terre del Volturno Calù 2017
88/100 - € 12
A blend of 85% Pallagrello Bianco and 15% Fiano made entirely in stainless steel. The wine has a straw-yellow color and intense aromas of white flowers, lime and fresh almond. A subsequent citrus note ushers in an acidic streak and nice tension with a saline and very pleasing mouthfeel.
Bottles produced: 13,000.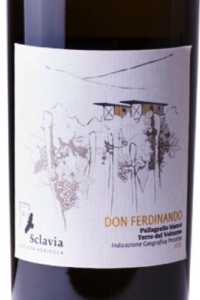 Terre del Volturno Don Ferdinando 2017
85/100 - € 25
Made only from Pallagrello Bianco and matured in barriques and other sized barrels for eight months. The color is a golden-yellow and the aroma has notes of candied citrus fruit, black pepper and vanilla with smoky nuances. The mouthfeel has structure and is delicately almond and saline to close on a sweet note of honey.
Bottles produced: 1,000.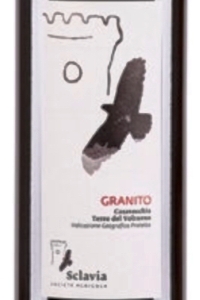 Terre del Volturno Granito 2015
89/100 - € 13
Made from Casavecchia grapes and matured for 12 months in barriques. The ruby color has a garnet edge and the bouquet recognizable notes of underbrush, pink pepper violent and a light balsamic sensation. The mouthfeel has a nice impact, with tannins that are still evolving, and is saline and fresh with an evident persistence.
Bottles produced: 7,000.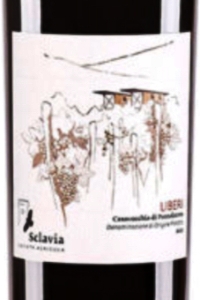 Casavecchia di Pontelatone Liberi 2015
88/100 - € 20
Made from only Casavecchia grapes and matured in barrels for 24 months. An intense, ruby-garnet color and notes of fermentation with scents of ripe, red fruit and woody sensations. The mouthfeel is warm and has nice body with thick, widespread and slightly drying tannins. The finish is persistent with a note of black pepper.
Bottles produced: 3,000.
Related Products
Product
Producer
Date of publication
Author
Read
Calù 2017

Cantina Sclavia
04/25/19
Antonella Amodio
A blend of 85% Pallagrello Bianco and 15% Fiano made entirely in stainless steel. The wine has a straw-yellow color and intense aromas of white flowers, lime and fresh almond. A subsequent citrus...
Leggi tutto
Don Ferdinando 2017

Cantina Sclavia
04/25/19
Antonella Amodio
Made only from Pallagrello Bianco and matured in barriques and other sized barrels for eight months. The color is a golden-yellow and the aroma has notes of candied citrus fruit, black pepper and...
Leggi tutto
Granito 2015

Cantina Sclavia
04/25/19
Antonella Amodio
Made from Casavecchia grapes and matured for 12 months in barriques. The ruby color has a garnet edge and the bouquet recognizable notes of underbrush, pink pepper violent and a light balsamic...
Leggi tutto
Liberi 2015
Casavecchia di Pontelatone
Cantina Sclavia
04/25/19
Antonella Amodio
Made from only Casavecchia grapes and matured in barrels for 24 months. An intense, ruby-garnet color and notes of fermentation with scents of ripe, red fruit and woody sensations. The mouthfeel is...
Leggi tutto
Cantina Sclavia

04/25/19
Redazione