40 labels for Fratta Maculan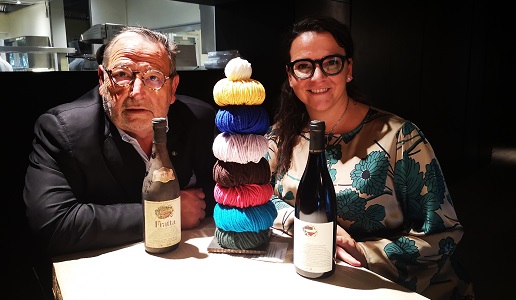 Happy birthday Fratta! The event was celebrated with a preview presentation of vintage 2017 that respected social distancing yet was festive and very interesting.
Fratta has turned 40 or, better yet, has had 40 labels. It was the brainchild of Fausto Maculan, the product of his vision and personal quest for perfection. He wanted to create a reserve wine or, perhaps, "simply" a great red wine, and it had to be both typical and modern. He thus initiated this French-inspired quest (if you have to be inspired why not by the best?) using red French grapes. Cabernet Sauvignon (the 20th harvest saw Merlot make its debut in the blend) was the base for this great wine, grapes from the Fratta vineyards in Breganze. The grapes dried slightly on mats (we are after all in the area of Torcolato) and were then carefully selected.
The first harvest was 1977 and 3,298 bottles were produced with a label that was more like an exhaustive news brief focusing on the winery and the harvest. In 2020, there was a preview of vintage 2017 of which there are today come 7,000 bottles, which are now Bordeaux-shaped after initially being Burgundy-shaped. For this important milestone they have decided to produce a limited edition of 3,298 Burgundy-shaped bottles in homage to that first vintage. The labels, as it was then, dealt with the harvest and the birth of the wine in the winery.
After 40 years of intimacy with this wine, which he wanted and created, if you ask Fausto Maculan today which was his favorite year, his answer will be the same: the one that still does not exist!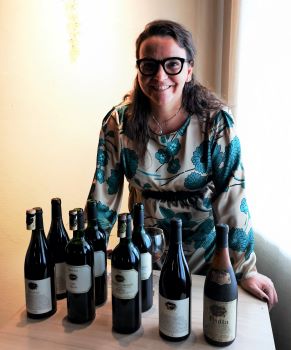 For such an important birthday the celebrations had to be equally so. They were perfectly organized at the Le Calandre restaurant, with owner Massimiliano Alajmo in the kitchen, and Fausto was in attendance along with his daughter Angela (unfortunately, his enologist daughter Maria Vittoria was not there). Although fully respecting social distancing, the wine was feted in the way it deserved, a wine that, in reality, spoke for itself with three different vintages offered.
Three different vintages, three great versions.
The "elder statesman" was a 1988. Made from only Cabernet Sauvignon, this Fratta was a tad âgée, with a garnet edge and a stinging aroma. The surprising mouthfeel was still agile and fresh, while remaining essential.
The 2006 was a true find, a vintage still in fine form. I'm not sure if this will make sense, but I'll say it just the same: this was the most French of all three. I would have easily confused it with a French wine and this should be considered a compliment. The 20% of Merlot in the blend made a difference. The color was still ruby while beginning to be a little garnet on the edge. The bouquet was very complex with balsamic, tobacco and very ripe vegetal notes. A fruit component entered the dry mouthfeel, with notes of dried prune, along with a vivacious acidity and intriguing salinity. The finish is long.
Last but not least the preview of the 2017. I had fond memories of the previous vintage, 2016, which was so lovely that it just flowed over my palate. The mouthfeel was velvety, austere and full-bodied as much as one could want, elegant and rewarding. Thus my expectations for this new vintage were high and I was not disappointed, the 2017 wine is a worthy successor.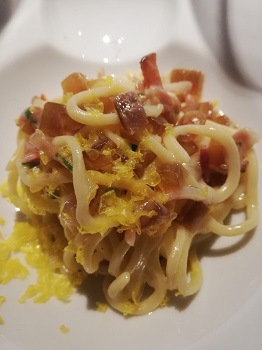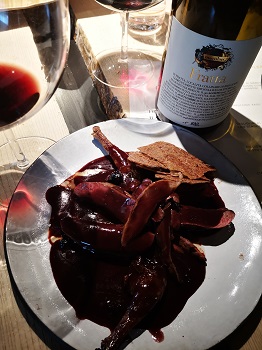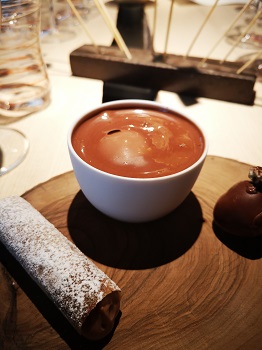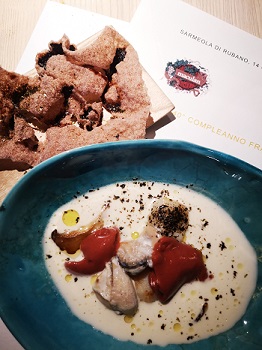 Before moving to the review, allow me to quote the label:
"In Fratta, a hilly area of Breganze, totally exposed to the south, from a 0.44ha vineyard of Merlot, 2,862kg of grapes were harvested on August 30, 2017. From the Monte Rosso vineyard, in Ferrate in Breganze, 5,940kg of grapes were harvested on September 18 from 0.91h vineyard of Cabernet Sauvignon. The grapes were spread out to dry on mats until September 4 and 22 respectively, when they were pressed. After eight days the wine fermented creating respectively 18.18 and 35.64hl of wine that was placed in French barriques until February 6 2019 after which it was transferred to stainless steel. On December 4, 2019, a lovely sunny day, a total of 7,041 bottles were produced. Of these, 3,298 were selected for this special edition".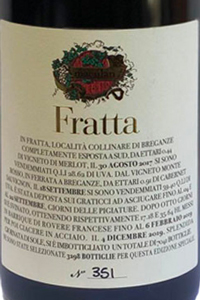 Breganze Fratta 2017 Maculan
95/100 - € 60
A blend with 60% Cabernet Sauvignon and 32% Merlot the grapes of which were partially dried. Matured in barriques, 80% new wood, for 12 months. An intense ruby color with magenta reflections. The aroma has citrusy notes followed by those of ripe raspberry and blackberry along with toasted and powdery sensations from the use of wood. The mouthfeel is compact with taut licorice sensations and a nice balance between the acidity and balsamic element.
Related Products