200 years for the Santa Lucia winery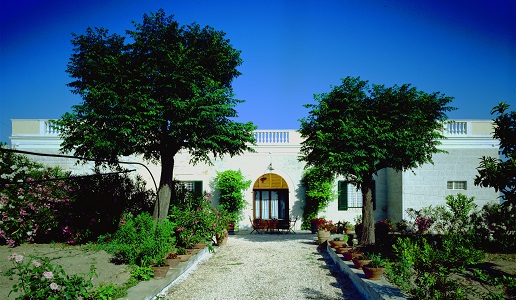 Dedicated to Nero di Troia, Santa Lucia's main objective is to produce wines with a strong varietal identity closely linked to the uniqueness of the soils, microclimate and vintage of production.
In Corato, among the hills of the northern Bari Murgia, the Santa Lucia winery is based. Roberto Perrone Capano is its owner. This year the winery celebrates an important milestone: it marks the bicentennial of its founding in 1822.
A solid and intense bond binds the Neapolitan family to the territory; the first documented traces of their presence date back to 1628, when "Marc Antonio Perrone possessed annui ducati 60 di feudi fiscali sopra Quarati" (Quarati is today's Corato). A curiosity, Giuseppe Perrone Capano, the great-grandfather, was a councillor of the Supreme Court. He was a praetor in Andria and an examining magistrate in Lucera. During this last assignment, he discovered one of the most glaring judicial errors of his time, going down in history as the originator of one of the very rare revisions recorded in the judicial chronicle of the Bourbon era.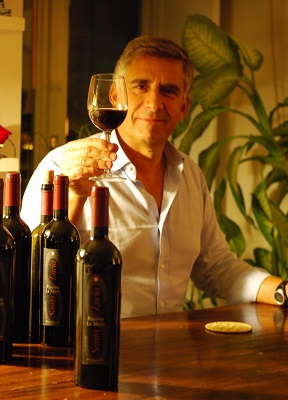 Santa Lucia, the name comes from the contrada, is a small family-run business, helping Roberto are twin daughters Sara and Marina. The goal is to make wines that are an expression of the territory. On 14 hectares of property they produce about 40 thousand bottles (half go abroad), since 2016 they have been operating under a certified organic regime. The soil is chalky, the hilly breezes seem to caress the fruit, which naturally reaches ideal ripeness. Here, Nero di Troia is the star among the varieties; it is flanked by Bombino Nero and Fiano. Four labels are produced: the Melograno and More reserve both from Nero di Troia, Fior di Ribes rosé from Bombino Nero, Gazza Ladra white from Fiano.
"Since my arrival," says winemaker Emilia Tartaglione, "I have breathed an atmosphere of confidence, repaid by the success of the choices made in the vineyard and cellar. The entire production cycle follows a simple path, the main objective of which is to create wines with a strong varietal identity closely linked to the uniqueness of the soils, the microclimate and the year of production. For the production of the reds we make short macerations, which help us to preserve the important fruity aroma of Nero di Troia, also allowing us to have elegant tannins, capable of giving over time a pleasant drinking product. This is followed by aging in large barrels and, only for the riserva, aging in first-passage barriques."
The origins of Nero di Troia are uncertain, lost between history and legend. Perhaps it was the hero Diomedes, who landed in Daunia after the Trojan War, who stopped in an area to which he gave the name Campi Diomedei and planted there some vine shoots of Nero di Troia that he had with him. But perhaps it could derive from the center in the province of Foggia Troia, and yet another hypothesis is that it originated in the Albanian town of Cruja, vernacularized into Troia. Whatever its genesis, after Primitivo and Negroamaro it is the most widely planted black grape variety in northern Apulia and the third most commercially important, but it has no identity connotation; a common trait is absent because of multiple interpretations.
"The future of Nero di Troia is yet to be written," says Roberto Perrone Capano, "This wine is like a Cuban cigar: it fascinates the expert, but knocks out the novice. However, by working on the identity of the product, it could come to equal French Grenache, Nebbiolo or the best Tuscan Sangiovese. Nero di Troia might remain a wine for connoisseurs, but with the right synergy among producers, fighting against rampant individualism, this grape variety could become a great driving force for Apulian viticulture."
DoctorWine: When did the wine vocation of your territory develop?
Roberto Perrone Capano: "The Coratino man loves neither the sea nor the mountains; when he can, he retreats to his casino in the countryside to devote himself to the cultivation of his plot. There is a deep-rooted peasant tradition and unfortunately an excessive fragmentation of land ownership that has led to a delay in the production of quality wines. Small producers came together when the grape market went down, they are passionate people, the land is well worked but not properly respected. I believe that excellence can only be achieved by winemakers who choose manual harvesting and apply cold decanting."
DW: And when did the exploit of Nero di Troia begin?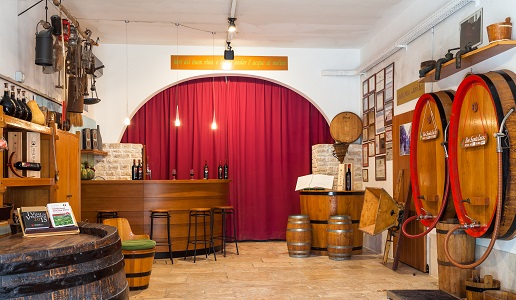 RPC: "The technical exploit dates back to the early years of the millennium, I still remember wine tastings in private between Renzo Cotarella, Paolo Caciorgna, our winemaker at the time, and Daniel Thomases, the then collaborator of Robert Parker. Nero di Troia is a wine that is not easy to produce and sell, it needs time for aging, it is rich in tannin and polyphenols, it indulges in multiple stylistic interpretations with ever-changing results. It still lacks its own identity."
DW: What do you appreciate about Nero di Troia?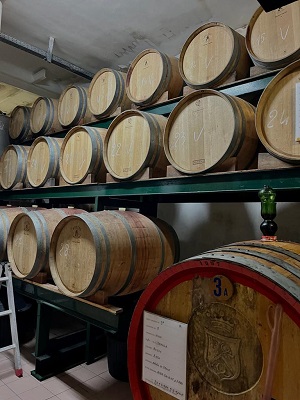 RPC: "Its breadth, the fruitiness that evolves, the soft tannin that cleanses the palate, the intensity, the persistence, the enormous capacity for aging. Its personality in short."
DW: Nero di Troia is a variety that has not yet "exploded" in Italy. Is the market unprepared or has the communication adopted so far been inadequate?
RPC: "A tailor-made communication plan has never been there, wine culture is constantly growing but is still a rare commodity. What is needed, in my opinion, is a great producer leading the whole area who will adopt an incisive method of dissemination and promotion that will act as a driving force and knock down the wall of distrust that still hovers. Thinking about and planting a vineyard is a life project. The slow return of agriculture demands that we make a choice. You have to pursue enoic excellence and deal with changes in mentality."
DW: Your Nero di Troia abroad.
RPC: "In northern Europe the taste has been shaped by French reds, which are generally softer. It amazes and intimidates the power of our young reds. The American palate is more versatile, accustomed to tannin. We export to Switzerland, Korea, Australia and Japan, in these we have found the right importers. We are not big, we can send a maximum of three pallets each, no more."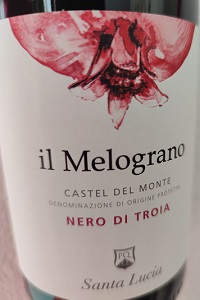 Santa Lucia
Castel del Monte Nero di Troia Il Melograno 2019
89/100 - € 16
100% Nero di Troia. Matura 12 mesi in botti di rovere da 35 hl e sei mesi in bottiglia. Colore violaceo, olfatto intenso con note di frutti di bosco, prugna, ciliegie e poi spezie, liquirizia in particolare. La bocca è calda, avvolgente ed equilibrata, il tannino morbido e persistente.
Bottiglie prodotte: 30.000.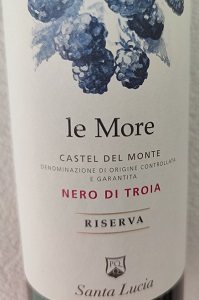 Santa Lucia
Castel del Monte Nero di Troia Riserva Le More 2017
92/100 - € 29,50
100% Nero di Troia. Matura in barrique da 228 l per circa 18 mesi. Rosso scuro. Naso fine e profondo. Note di frutta sotto spirito, more, prugne, lampone e sul finale spezie. Bocca elegante e piacevole, finale lungo.
Bottiglie prodotte: 4.000.
Related Products