Villa Raiano, form and substance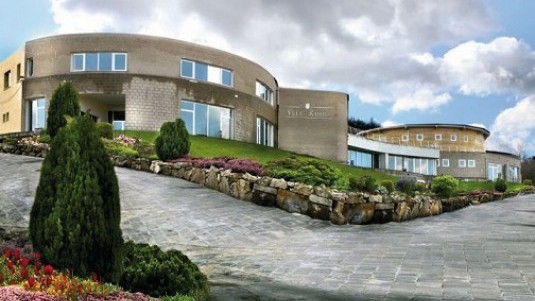 A Greco di Tufo from a single vineyard, Villa Raiano's Contrada Marotta, which is both fresh and structured and very varietal. 
The Villa Raiano winery is on a hill overlooking the Sabato River Valley and set amid chestnut forests and vineyards. It belongs to Sabino and Simone Basso and their brother-in-law Paolo Sibillo and has 23 hectares of certified organic vineyards cultivated with native varieties of Greco, Fiano, Falanghina and Aglianico. The wines produced are representative of the area of Irpinia and express the land's characteristics. Greco di Tufo Contrada Marotta is an example of this and its grapes come from a four-hectare vineyard with a sand and clay soil situated at an altitude of 580 meters above sea level in the town of Montefusco. The wine has a propensity to age long maintaining its freshness and elegance. The winemaking consultant at Villa Raiano is Fortunato Sebastiano.
Villa Raiano 
Via Bosco Satrano, 1
83020 San Michele di Serino (AV)
Tel. +39 0825 595550
www.villaraiano.com
Facebook: villaraiano
Related Products