The wine of the Phoenicians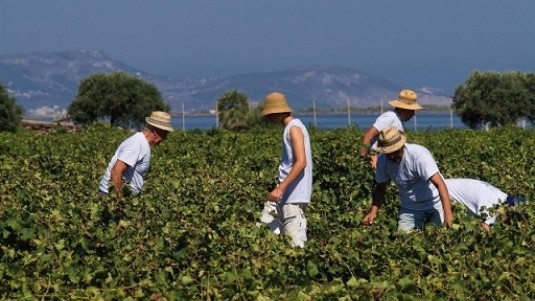 The 'Stagnone' or lagoon of Marsala is situated north of the cape that hosts the city and hosts a number of islands. The largest, Isola Grande, closes in the lagoon to the open water while more to the south is La Schola, which not much more than a rock, at the center is San Pantaleo and to the north sits Santa Maria. San Pantaleo is better known as Mozia, Motya in English, and was originally a Phoenician colony. Because of its geographic location – hidden from prying eyes by Isola Grande – it had important history in pre-Roman times.
After the Phoenicians it was occupied by the Greeks and later the Carthaginians but it declined during the Roman era and in the following centuries was owned by the Church. This until the early 20th century when it was acquired by the English Marsala producer Joseph Whitaker, who reorganized the archeological excavations there and bolstered the island's wine production.

The island is now part of the Stagnone di Marsala Nature and Archeological Reserve and because of its cultural importance is under the jurisdiction of the Culture and Environment Authority. On the island is the Whitaker Museum that houses the famous statue known as the kouros (young man) of Mozia.
The Whitaker Foundation still owns the island and in collaboration with the Tasca family is engaged in restoring its winemaking legacy, with royalties from the sale of the wines going to the Foundation. The island has 8.5 hectares of vineyards, not all in production, cultivated with the island's ancient grafts to create a Grillo wine with a distinct Mediterranean profile.
Related Products