The nice orange: Piluc by Poggio alla Meta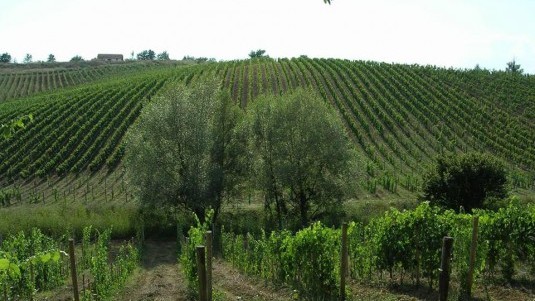 An Orange Wine from Lazio made with Passerina grapes by the young winery Poggio alla Meta.
The small estate of Mariano Nicòtina has from a few years been producing quality wines in Val Comino, in lower Lazio. He uses international grapes like Merlot and Cabernet as well as typical local ones like Passerina, Maturano and Pampanaro. Organic farming methods and a youthful and passionate approach anda lot of experimentation have made this a growing estate and one with great potential.
Poggio alla Meta 
Owner : Famiglia Nicòtina
Via Valloni, snc
03034 Casalvieri (FR)
Tel. +39 335 6861317 - +39 388 9448420
poggioallameta@gmail.com
www.poggioallameta.it
Facebook: Poggio-alla-Meta
Year of foundation:  2000
Total Bottles Produced : 60.000
Certified organic farming
Related Products