Phineas, King of the Dolomites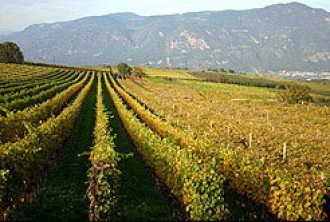 The Phineas Project began between the years 2002 and 2003. Professor Rainer Zierock, who at the time ran a winery in Renon (near Bolzano), found a partner in Josef Reiterer to develop Dolomytos, a wine made from Chardonnay, Pinot Blanc and Assyrtiko grapes. The latter, a white Greek grape imported and planted in Alto Adige, was a curious choice given that it was best known as a component of the Greek wine Retsina. Zierock became acquainted with the grape when acting as a consultant for several well-known Greek wineries. The percentages of the blend are unknown. The production per hectare is around 35 hl of finished wine. Maceration lasts almost a week and fermentation with indigenous yeast takes place before aging for a year in wood barrels. The result is a nectar of enormous aromatic concentration and, even more, flavor.
Reiterer's Arunda winery bought out Zierok in 2005
In an attempt create a very special product, Arunda decided to use an approach it had never attempted before nor, perhaps, had any other prestigious winery. With great courage, they accepted the bacteriological challenge and carried out a secondary fermentation. After almost seven years fermenting on its yeast the wine was ready to be disgorged.
Related Products