Phasianus Monte Zovo and Quid Project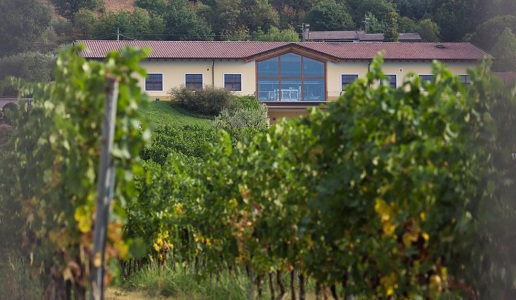 Monte Zovo's rosé is presented in a special fabric wine bag created by people in fragile conditions and the proceeds will be donated to the anti-violence center P.e.t.r.a.
This article is available in Italian only.
Ci sono alcuni produttori che non si accontentano di fare vino, ma cercano anche di incidere sul sociale attraverso iniziative benefiche o, come nel caso di Monte Zovo con il suo rosato Phasianus, con progetti mirati a più livelli che rientrano nel concetto di sostenibilità a tutto tondo.
L'azienda vinicola della famiglia Cottini a Caprino Veronese, infatti, ha stretto un accordo con l'impresa sociale Progetto Quid, veronese anch'essa, che offre opportunità lavorative alle donne in situazioni di svantaggio, per realizzare - per il rosato Phasianus - una speciale wine bag in edizione limitata, creata con eccedenze di produzione delle grandi aziende tessili italiane, promuovendo così un'economia circolare che limita lo spreco di materie prime.
Sono solo 300 wine bag in twill di cotone madras, che escono in occasione della Giornata internazionale della donna e saranno in vendita (ovviamente con la bottiglia di vino), da oggi fino al 31 marzo nello shop online di Monte Zovo. Il prezzo è di € 15,50 e il ricavato delle vendite sarà devoluto a P.e.t.r.a., centro antiviolenza del Comune di Verona,
che offre gratuitamente i propri servizi – sostegno psicologico e sociale, consulenza legale, accoglienza presso strutture convenzionate e gruppi di auto mutuo aiuto – a donne, ma anche uomini, vittime di violenza.
"Credo che un tessuto sociale sano debba saper accogliere e integrare anche le persone che vivono momenti o situazioni di fragilità" sostiene Annalberta Cottini, "e noi come Monte Zovo cerchiamo di dare il nostro massimo supporto a realtà come Progetto Quid, che operano in questo senso e danno valore al ruolo chiave della donna, a cui viene dedicata la festa dell'8 marzo".
Phasianus Corvina Verona Rosato Igt 2019 Monte Zovo
90/100 - € 15,50
Da uve corvina e corvinone leggermente appassite in pianta dei vigneti a Caprino Veronese, a 250-300 metri di altitudine. Bio. Leggera macerazione a freddo di circa 18-24 ore. Affinamento in acciaio sui lieviti dai 3 ai 6 mesi. Bellissimo color rosa salmone tenue. Il naso è floreale e fruttato con fragola e melone. Torna il fruttato in bocca, che si arricchisce della ciliegia croccante, il sorso è fresco e molto salino, teso e persistente.
Related Products
Related Articles