Oltre from Bellaria travels with His Holiness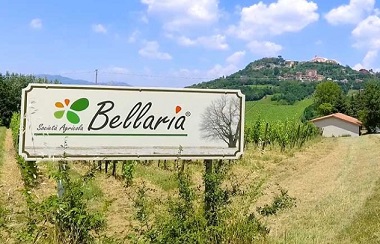 Greco di Tufo Oltre from the young Bellaria estate is a wine with a bold impact and it not only accompanied Pope Francis on his trip to Armenia but has travelled the world over.
It's true, Greco di Tufo Oltre produced by the Bellaria winery was onboard when Pope Francsis make his Apostolic visit to Armenia on June 24, 2016. But even before that the wines from this young estate had already travelled abroad winning praise from consumers.
Bellaria was founded in 2011 in Montefalcione, in the area between the Partenio Park and the fertile soil of Valle Caudina, by three partners: Antonio Pepe, Raffaele Noviello and Marco Ferrario. Their idea was to produce olive oil and wine that exalted the typicity of the rich and fascinating territory of Irpinia. Their line of production for wine includes Greco di Tufo, Coda di Volpe, Fiano, Falanghina and Aglianico (including Taurasi) produced with grapes from different areas and cultivated using integrated farming methods. Annual production is around 100,000 bottles.
Related Products