Juan (Cannonau di Sardegna) and Giovanni (Montisci)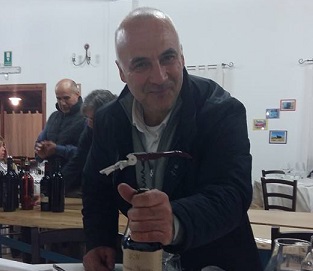 A debut and very limited quantity for an unforgettable Cannonau di Sardegna Juan 2015 from the volcanic Mamolada producer Giovanni Montisci.
Giovanni Montisci is someone who by now needs no introduction being a volcanic Mamolada producer who has created a front-line position for himself among producers on the island and off.
His wines are unmistakable thanks to their character, territoriality and technical precision. The Cannonau are great but he also makes small quantities of rosé and Moscato which will leave you with your mouth gapping.
Today we present a Cannonau at its debut, whose name is Juan. It's an homage to Juan Peron, who locally is said to be born in Sardinia and exactly in Mamoiada.
Related Products