Joaquin Dall'Isola, a sea of aromas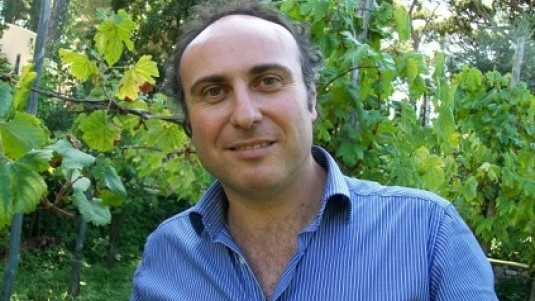 Raffaele Pagano has for years been making wines at his Joaquin winery with grapes from just a few rows of vines cultivated on Anacapri together with the local De Tommaso family.
Anacapri – or "Upper Capri" as the Greeks defined it – is a small town on the magnificent island of Capri, a place far away from masses of invading tourists where you can take a peaceful stroll. It has a landscape of unexpected and wild natural beauty with Mediterranean trees and semi-tropical mastic and myrtle bushes and homes to goats and seagulls. It has been inhabited since the Roman times and the Emperor Tiberius – an illustrious resident – had one of his 12 domus here. And it was on the ruins of a Roman villa that Villa San Michele was built, once home to the Swedish physician Axel Munthe. The villa, built around 1800, is situated on a cliff at an altitude of 330m above sea level overlooking the coast with spectacular views of the Bay of Naples. After Munthe's death the villa became an art museum which today is one of the most visited sites on Capri along with the Grotta Azzurra.
Axel Munthe is also the name of the first wine produced for Villa San Michele by Raffaele Pagano – a winemaker from Irpinia, experimenter and admirer of all the different areas in the Campania region - who has taken it upon himself to bring back winemaking on Capri using grapes from the remaining vineyards on the island of Falanghina, Cunchese (a biotype of Greco) and Biancoletta.
The Joaquin estate is in Monteflacione and it is here that since 2009 Pagano has been processing the grapes from the few terraced vineyards of Anacapri. The wine is made following the island tradition of using large glass jugs, macerating on the skins and decanting cold. Each harvest produces a different wine and every year a project is carried out with a precise design that takes into account the different pedoclimatic conditions. These are thus rare and unrepeatable wines. Joaquin's Dall'Isola 2015 is a "sea" of aromas in which marine and brackish notes serve as a background for an aroma of warm sand and lush vegetation.
Related Products