Il Feuduccio, a 'nordic' Montepulciano d'Abruzzo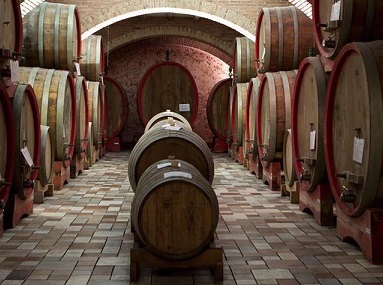 From a vineyard situated at 400m above sea level between the Majella massif and the Adriatic comes a fresh and tannic Montepulciano d'Abruzzo: Il Feuduccio. 
Orsogna is near Ortona and between the Majella massif and the Adriatic and it is here that Gaetano Lamaleto runs his family's estate founded by his grandfather after whom he is named. Years earlier he had left Italy to seek his fortune in Venezuela starting off as a butcher and then setting up a ceramics business that is run today by his son and grandson. It was not until he returned to Italy that he could finally make his dream come true and create his own wine estate: Il Feuduccio. The vineyard that gave the estate its name is set at 492m above sea level and the wine is a 'nordic' version of Montepulciano.
Il Feuduccio 
Titolare: Gaetano Lamaletto
Via Feuduccio, 2
66036 Orsogna (CH)
Tel. +39 0871 891646
info@ilfeuduccio.it
www.ilfeuduccio.it
Facebook: ilfeuduccio
Related Products