I Veroni in the heart of Rufina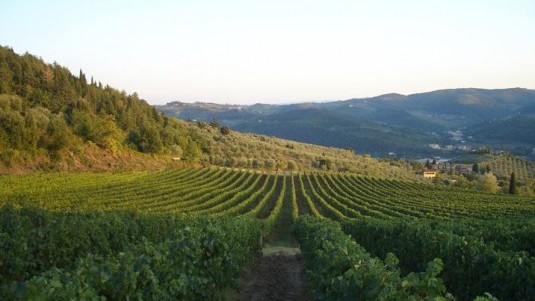 Rufina is a subzone of Chianti but in fact is a reality all to itself composed of class and elegance. A wine to try is I Domi 2015 I Veroni.
What Rufina has to do with Chianti is a mystery to me. When they decide to finally remove the word Chianti and call it just La Rufina, as everyone refers to it, it will always be too late. In this area the Sangiovese stands out for its class and elegance and there are a slew of delicious wines made here that are available as a reasonable price, yet another reason to visit this winemaking area.
I Domi is from the I Veroni estate in Pontassieve owned by Lorenzo Mariani. It is a red that is always very pleasing but the 2015 versions is something else.
I Veroni
Owner : Lorenzo Mariani
Via Tifariti, 5 - Località I Veroni
50065 Pontassieve (FI)
Tel. +39 055 8368886
info@iveroni.it
www.iveroni.it
Year of foundation : 1897
Total Bottles produced: 110.000
Hectars of vineyards : 21
Related Products