Fiano di Avellino I Sognatori 2019 by Tenuta Madre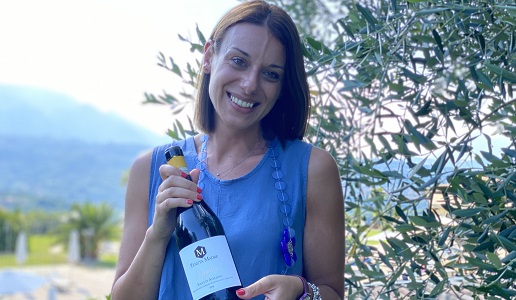 It is time to dream: the first vintage produced by Marianna Mazzariello and her husband Adriano Tartaglia del Fiano I Sognatori is already a certainty.
This article is available in Italian only.
Il vigneto trentennale ha forma di esagono e vi si allevano uve fiano. Il territorio è quello di Montefalcione, un areale collocato a circa 560 metri sul livello del mare. Qui la giovane cantina Tenuta Madre, di proprietà di Marianna Mazzariello e del marito Adriano Tartaglia, produce per adesso un unico vino: il Fiano di Avellino I Sognatori, uscito in commercio per la prima volta con la vendemmia 2019.
Pochi ettari in totale - circa 2, tra fiano e aglianico, le cui uve in passato venivano vendute - in contrada Carrani, racchiusi nella proprietà della quale fa parte anche una Country House (Bellavigna), dedicata all'ospitalità, circondata dalla natura delle verdi colline e dalla tranquillità del territorio irpino.
Dal vigneto di 1,20 ettari sono state prodotte 3933 bottiglie di fiano, che l'enologo Arturo Erbaggio ha fermentato parte in acciaio e parte in barrique. Un vino del quale sentiremo parlare sempre più spesso: all'assaggio mi ha conquistata per la pulizia dei profumi, per l'espressività del vitigno legato al territorio di appartenenza e per il giusto rapporto delle varie componenti che recano equilibrio e armonia.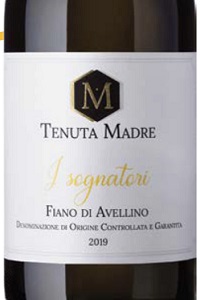 Fiano di Avellino I Sognatori 2019
91/100 - € 20,00
Da uve fiano. Fermenta in acciaio per l'80%, il restante 20% in barrique nuove. Giallo paglierino luminoso e profumi persistenti di cedro, felce, menta e fiori di tiglio. All'assaggio è verticale, fresco e dinamico, con una sottile salinità e un accenno di pepe bianco. Chiude con una lunga persistenza.
Related Products