Corniolo Duca della Corgna, the red wine you don't expect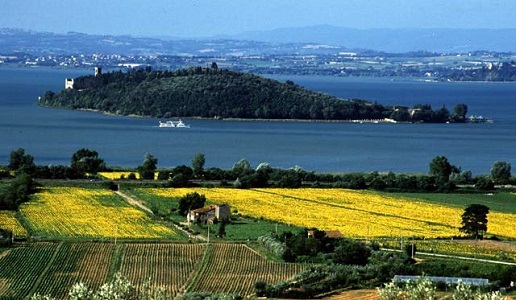 In Umbria there is an appellation that only few people know: Colli del Trasimeno. The winery Duca della Corgna is trying to valorize it using local grapes at their best.
The estate is situated between Città della Pieve and Castiglione del Lago, in the heart of Umbria, and takes its name from a mercenary captain Ascanio della Corgna, an architect as well as warrior who was famous in the area between the 16th and 17th centuries. Today the estate named after him cultivates the varieties native to Transimeno, Grechetto on the one hand and Gamay Perugino, which has nothing to do with the French grape but is a variety of Grenache, on the other. The wines are made under the supervision of the talented enologist Lorenzo Landi.
Duca della Corgna
Owner: Carlo Corbacella
Via Roma, 236
06061 Castiglione del Lago (PG)
Tel. +39 075 9652493
Fax +39 075 9525303
info@ducadellacorgna.it
www.ducadellacorgna.it
Year of foundation: 1957
Total bottles produced: 280.000
Hectares of vineyard: 55
Related Products