Cheers to the Chardonnay by Les Crêtes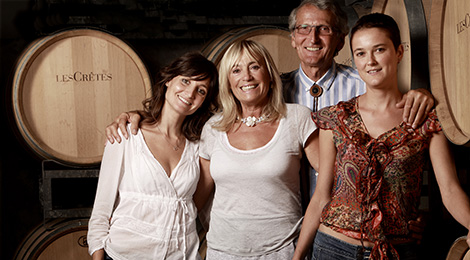 Les Crêtes winery owned by Costantino Charrère is one of the best of Valle d'Aosta small region and its Chardonnay 2015 is one of the best of Italy.
Costantino Charrère is a key figure in this small region's winemaking scene who set up his winery 25 years ago and since then has made it one of the best in Italy. He has 20 hectares of vineyards, some of which he owns and the
others he leases, and produces around 200,000 bottles, which is quite a lot for Valle d'Aosta.
Les Crêtes
Owner : Famiglia Charrère
Località Villetos, 50
10010 Aymavilles (AO)
Tel. +39 0165 902274
info@lescretes.it
www.lescretes.it
Facebook : lescretes
Year of foundation : 1989
Total Bottles Produced: 200.000
Hectares of vineyards : 20
Related Products