Bricco dei Guazzi: Who knows the Albarossa?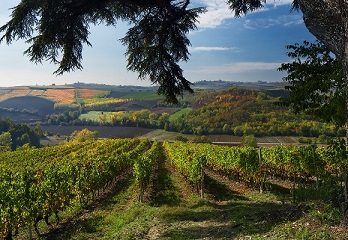 Albarossa is a typical grape variety from Piedmont made from the crossbreed between Nebbiolo and Barbera. Bricco dei Guazzi produces a great version of it.
This splendid estate in the heart of Monferrato Casalese is owned by Genagricola and has its headquarters in the wonderful Villa Candiani Guazzo that also hosts the beautiful La Presidenta resort and the Ai Cedri restaurant. While they produce a vast range of wines, their specialty is Albarosa, made from the grape of the same name that is a cross between Nebbiolo and Barbera.
Bricco dei Guazzi 
Owner : Genagricola
Via Vittorio Veneto, 23
15030 Olivola (AL)
Tel.+39 0422 864511
Fax+39 0422 864131
info@briccodeiguazzi.it
www.briccodeiguazzi.it
Year of foundation:  1978
Hectars of Vineyard : 30
Total Bottles Produced:  45.000
Related Products