Blood is thicker than wine, but Fiano di Avellino Alessandra…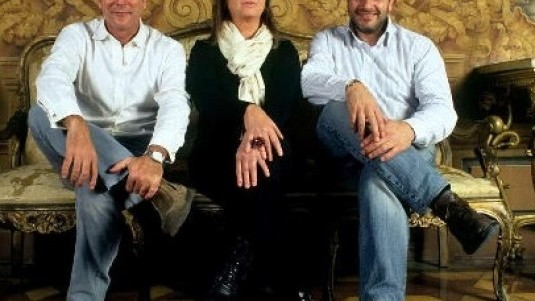 The Di Meo estate has been paying great attention to the propensity of their wines to age. An example is Fiano di Avellino Alessandra 2012.
The center of activity for the Di Meo family is the splendid 18th century palace Erminia, Generoso and Roberto own. Their family has been involved with wine for two generations. The great connection they feel with the land was behind their decision to safeguard ancient native varietals and add value to typical Irpinia products. The quality of their full line oforerunner in the potential of white Irpinia grapes to evolve and age. Last year's Avellino Erminia Di Meo 2003 was quite memorable as was the Greco di Tufo Vittorio 2007 that came out a few months ago. Their reds are impressive and full of charm and the Taurasi Selezione Hamilton Riserva 2008 was in a class all its own.
Among their whites there is this Avellino Alessandra 2012 which is a wine of rare class.
Di Meo
Titolare : Fratelli Di Meo
Contrada Coccovoni, 1
83050 Salza Irpina (AV)
Tel. +39 0825 981419
Fax +39 0825 986333
info@dimeo.it
www.dimeo.it
Facebook: dimeovini
Anno di Fondazione : 1986
Totale Bottiglie Prodotte : 450.000
Ettari di Vigneto : 30
Related Products