Artù Igt, it seams an aged Conero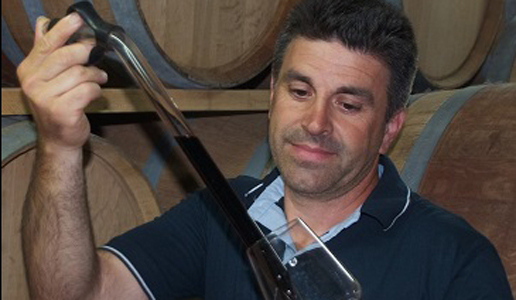 Fattoria San Lorenzo shows great attitude both in whites of Castelli di Jesi that in the Conero reds like this Artù.
Like all smart and extremely serious people, Natalino Crognaletti never takes himself too seriously. You talk to him five minutes and his ironic speach makes you smike then you think back to the words he said and you realize that he said a lot of very unique and important things.
Supertop producer of Castelli di Jesi, Natalino with his Fattoria San Lorenzo is one of the very few winemakers of Marche region capable of express the highest levels both in reds and white wines. The style is artisanal, the vines and the cellar are both taken care by himself and the production is coherent: in this particular case the good hand for reds is very evident. Even in the simple whites.
This Marche Rosso Artù is, in fact, a Rosso Conero d'antan (the grapes come from an area between Osimo and Offagna, the southern most side of the appellation) but it is bottled as an igt do to the lack of patience of Natalino with Italian burocracy and most of all because Sangiovese reaches the 30% of the blend. As it used to be in the '80s before the legislation lowered the ammount admitted to 15%.
This Artù has almost everything: nice drinkability, attitude, easy to match with food and to drink by itself. It may not get better in the next 20 years (or maybe yes) but it's almost unbelieveble for its quality/price ratio.
Related Products