Angera Il Pollenza, a Ribona you would not expect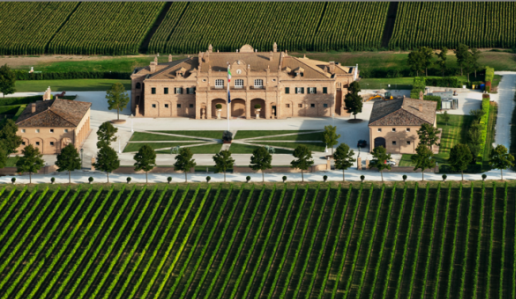 From this Marche estate that recalls Bordeaux chateau, Il Pollenza, comes a faultless white made from native Ribona grapes.
It is not rare to see important Italians companies invest in the wine sector, even if for the most part they focus on Tuscany. Il Pollenza, on the other hand, is in the Marche region, more specifically in Tolentno, in the Maceratesi Hills, not exactly one of the more important winemaking towns in the region. In any case, it was here that Count Aldo Maria Brachetti Peretti, an oil tycoon, decided in 2000 to build his winery.
A friend of Giacomo Tachis, who decided the style of almost all the wines, it was clear the count would decide to do everything on a big scale: the Il Pollenza estate is as majestic as a Bordeaux chateau and is surrounded by over 200 hectares of land, much of it vineyards. The wines produced there are all polished, independent of the grapes used or the vintage, made with a style where 'precision' is key.
Although known for the wine that carries its name, an excellent Bordeaux blend, Il Pollenza has other aces up its sleeve. Among these is Angera, a Ribona varietal that is impeccably made and wraps together the grape's austere characteristics and gives it an international countenance that is at the same time faultless and didactic.
Related Products