Water: the element that defines Manuel Pulcini's Marròca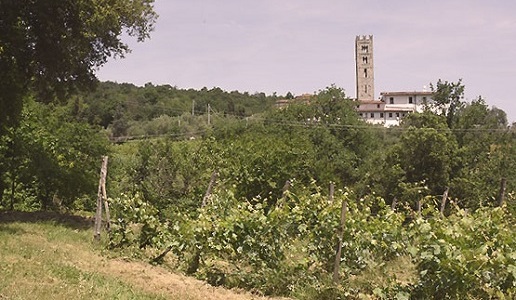 Water (as opposed to fire, air and earth) is the element of the cosmos that the producer says defines the character and flavor of his wines.
We tasters often come across a wine we know little or nothing about and while it usually tends to be disappointing, in this case I was lucky to taste and then drink something both good and interesting: Marròca 2017 from the Manuel Pulcini estate.
I had not visited the estate and at first glance their website made me almost want to abandon the idea of writing about it. But then seeing the age of those involved, all very young and with decrees from prestigious universities and institutes, I could not help but smile and my skepticism vanished. The website is perfect in that it has all the elements of modern communication and expresses a captivating mission to restore abandoned vineyards, a dedication to nature and to all the politically correct dogmas of New Age winemaking. Most important, the wine is good leaning towards very good.
Marroca 2017
A blend of mostly Trebbiano (75%) together with Malvasia, Vermentino and other white wine grapes that matures in stainless steel for around six months. The color is a clear straw-yellow with yellow reflections and the clean aroma has distinct white and yellow floral notes on a slightly saline background. The mouthfeel has a flavorful progression with a lovely brackish note and a light smoky hint in the aftertaste making this a satisfying, flavorful and nervous drop.
89/100
16.50€
Related Products