Vite Vecchia: Moscato d'Asti at its best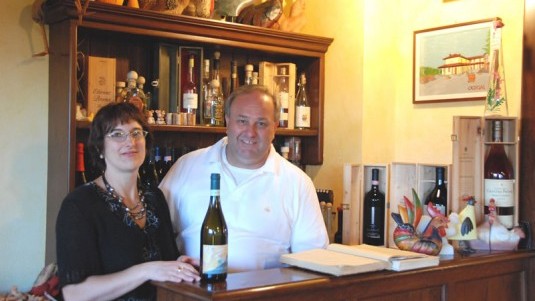 Ca' d'Gal is an estate that for 30 years has been at the top of its appellation and Moscato d'Asti Vite Vecchia is the gem in their production crown. It is a timeless, deep and musical wine.
Moscat d'Asti was considered an alternative to Champagne up until Asti sparkling wines, at the end of the Belle Epoque, entered a shadow cone from which they have unfortunately never emerged. Much loved by the Italian upper middle class (on the same level of another great national wine of the era, Marsala), Moscato was consumed throughout a whole meal, a demonstration of its exemplary balance and adaptability.
If there is a wine that today has picked up the mantle of the wine of that extraordinary period, it is Vite Vecchia. It is a kind of Rolls Royce of its appellation, the result of the work of Alessandro Boido, who for the past 30 years has been at the helm of the Ca' d'Gal estate. And Vite Vecchia is the gem in the crown of this small, cult winery's production.
The grapes for the wine come from a small, chalky vineyard in Valdivilla, in the town of Santi Stefano Belbo, which has a southern exposure and steep pitch. It is a wine in which the structural lightness and aromatic purity of the best Moscato d'Asti is implanted in an acidic/saline base that very much recalls the great whites of continental Europe. For those fans of Alsace, this is a kind of Rangen of it appellation. Thanks to its finesse and capacity to evolve, this wine in among the elite of the world's greatest.
Ca' d' Gal
Owner: Alessandro Boido
Strada Vecchia di Valdivilla, 1
12058 Santo Stefano Belbo (CN)
Tel. +39 0141 847103
Fax +39 0141 855970
[email protected]
www.cadgal.it
Facebook: Ca-d-Gal
Year of foundation: 1990
Total bottles produced: 60.000
Hectares of vineyard: 8
Related Products