The godfather's Granazza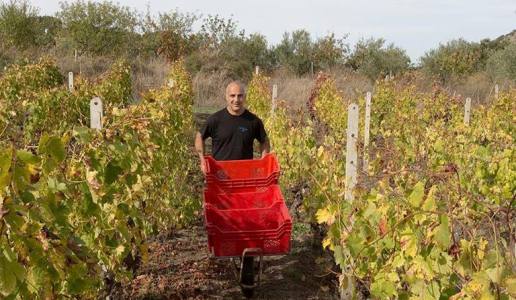 From one of Mamoiada's big names, Giovanni Montisci, a white grape Granazza from a century-old vineyard.
Giovanni Montisci is famous among wine lovers for his great Cannonau in that of Mamoiada. Less known are his more "marginal" productions such as Muscatel or rosé made in a few hundred pieces. Even less known are his experiments with Vermentino di Gallura (very good) from grapes purchased from a friend of his from Gallura, or the Granazza from a century-old vineyard owned by his godfather.
This last wine has left us really open-mouth. It is a shame that the production is of only 500 bottles (already literally disappeared) and how knows if the godfather will give up these fantastic grapes again. The hunt is open.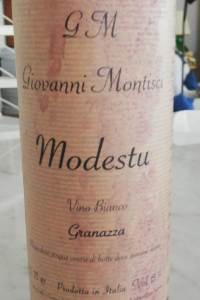 Modestu Granazza 2017
Made from Granazza grapes. Fermentation on the skins for 5 days. Maturation in used barriques for 8 months. Golden yellow color. The scents are literally flaming with thyme and spices. The palate is vibrant, very young and slightly peeled. The structure is solid, but harmonious and the finish is consistent, varied and very deep.
25 euros
95/100
Related Products