The genesis of Sauvignon Butussi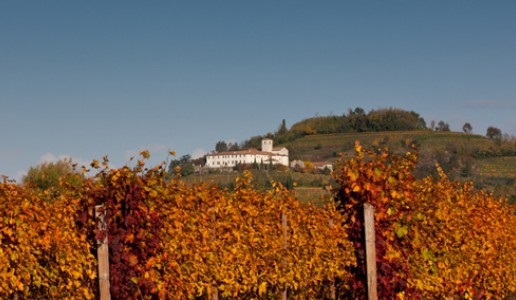 Sauvignon Genesis 2015 Valentino Butussi breaks with the estate's style to create a modern wine with a decidedly more intriguing aroma.
The farm was created towards the end of the 19th century by Giobatta Butussi but it was his son Valentino who, before others, understood at the beginning of the 20th century that winemaking would be the future for Colli Orientali del Friuli. He slowly began to convert the farm for this purpose and completed the task in the 1930s. The next important step was made by Valentino's son Angelo who, in the 1970s, began to directly bottle their wine, while the most recent milestone has been carried out by his four children who by 2013 had converted the estate to biodynamic methods.
The estate is in the Prà di Corte neighborhood of Corno di Rosazzo, one of the mist suited areas in Friuli for winegrowing thanks to its climate and, above all, the morainic soil rich in sandstone that is more or less compact. The estate has some 15 hectares of vineyards with both white and red varietals that have been cultivated here for at least a century. The winemaking style is traditional but in recent years this established estate has seen some of its wine remarkably improve in quality. Among these we were very impressed by Sauvignon Genesis 2015, made with grapes from an old, low-laying vineyard and the product of modern winemaking methods focused on maintaining the varietal's characteristics.
Friuli Colli Orientali Sauvignon Genesis 2015
93/100 - € 35
Made with Sauvignon grapes from a single, 40-year-old vineyard. The wine matures for several years in stainless steel and has a classic yet bright straw-yellow color. The intense bouquet is very persistent with youthful notes of boxwood, sandalwood, passion fruit, citrus and winter underbrush. The mouthfeel is also intense with an excellent progression and is very saline and flavorful with a complex and very persistent finish.
Related Products