Terra di Rosso, a new wine from Galardi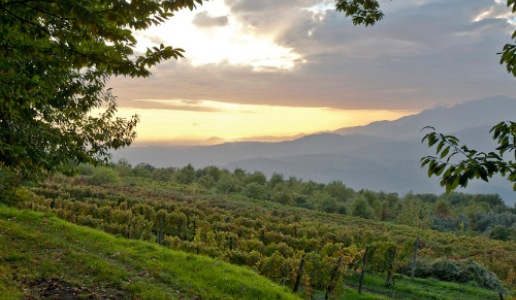 Vintage 2017 is the first for Terra di Rosso, a single-grape Piedirosso that exalts the varietal and the land.
The first vintage of Terra di Lavoro was 1994 and for 25 years it was the only one that Galardi produced. Starting with the 2017 harvest a new wine came into being: Terra di Rosso, a wine closely connected with Terra di Lavoro, which from the beginning was not only a wine to drink right away but something more. It was an outsider that told the story of a territory with its volcanic origin and vineyards of Aglianico and Piedirosso grapes.
Terra di Rosso is made using only Piedirosso grapes from pruned-spur cordon-trained vines in a 23-year-old, one-hectare vineyard situated at an altitude of 400m above sea level. This Piedirosso wine is a perfect synthesis between tradition and modernity that matures in new-wood Allier and Nevers barriques for eight months. It is a wine worth tasting that expresses both the varietal and the land where it was grown, as it the tradition of the Galardi winery. Only 6,500 bottles were produced and they will soon be gone.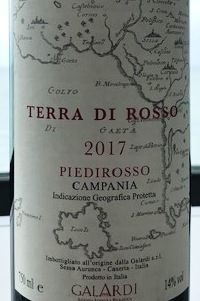 Terra di Rosso 2017
95/100 - € 35
Made from Piedirosso grapes and matured in new-wood barriques. The wine has a bright, ruby color and a broad bouquet with notes of Marasca cherry, lavender, myrtle and violet together with a fresh, vegetal nuance. The saline and taut mouthfeel is pleasing, harmonious, fresh and rewarding with soft and totally integrated tannins and an excellently persistent aftertaste.
Bottles produced: 6,500.
Related Products