Papale Oro, the pearl of Varvaglione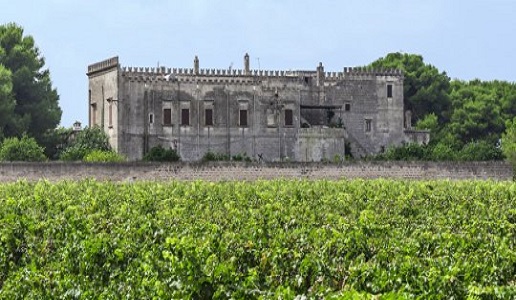 The historic Varvaglione estate has hit the bullseye with its Primitivo di Manduria Papale Oro.
Marzia Varvaglione has a sunny, luminous smile that reflects the intrinsic open nature of people from Puglia. It is more than likely that she inherited this from her parents, a tight and passionate couple who, often with a passion out of the ordinary, were able to authentically relate the land they loved and with which they had a strong tie ever since the estate was founded in 1921.
The estate recently acquired a lovely Masseria farm house, a new jewel for hospitality, to add to the more impersonal and technological winery in Leporano. They produce a large number of wines and this Papale Oro is the feather in their cap.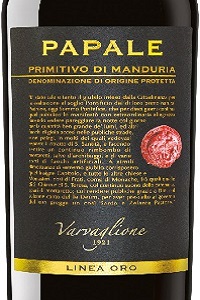 Primitivo di Manduria Papale Oro 2011
Made from Primitivo di Manduria grapes and matured for ten months in barriques The wine has a ruby color with light, garnet reflections and an aroma of sweet fruit, roasted and balsamic notes. The elegant and lithe mouthfeel has sensations of humus, pepper and carob with a fresh finish and nice aftertaste.
90/100
20-25 Euros
Related Products