Nudo: a pink Siddùra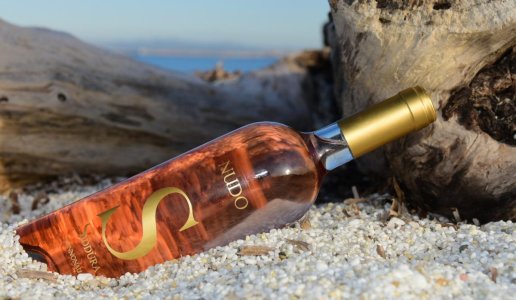 Starting with the 2017 harvest, Siddùra has come out with a new Cannonau, this time a rosé: Nudo.
The boom for rosé wines shows no sign of slowing and wine producers are responding to it. Among these is Siddùra winery in Luongosanti, in the area of Gallura, which has weighed in with a rosé made from Cannonau grapes.
2017 is the first vintage for Nudo but the idea of making a rosé was hatched in the producer's mind some years ago. Rosé is not an easy wine to make if your aim is to produce a wine that has real personality and is not something that just has the aroma and freshness of a white with a lithe body of a red. Enologist Dino Dini said he worked long and hard to create a rosé that reflected both the varietal and the land where it was grown, together with a unique and intriguing bouquet.
Nudo is Siddùra's third wine made from Cannonau after their DOC and Riserva wines.
Related Products