Nebbiolo 2016 Barbero, young yet already irresistible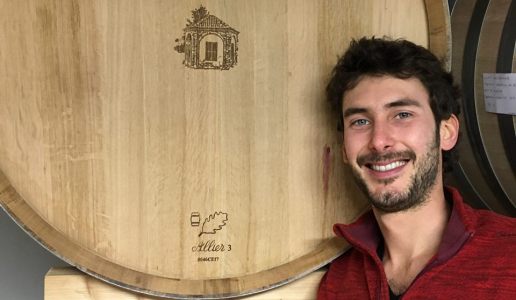 Made with grapes from the vineyards of Vezza d'Alba, in Roero, Langhe DOC Nebbiolo 2016 from the young Giacomo Barbero stands out for its great aromatic purity and being impeccably dynamic.
It is never easy to make one's way through the labyrinth of the Langhe DOC appellation. It is a bit overlooked which, in a certain sense, is a plus for lesser-known (and often extraordinary) varietals and the great international or French ones. Being also a link between the Langhe (in the singular) and Roero, Langhe DOC encompasses an area with diverse soils and surprises that are difficult to find even in Alsace, although one needs the investigative nose of a diehard Burgundy enthusiast to sniff them out.
Canale is at Roero's heart, north of Alba, and the young Giacomo Barbero may be little known to many wine lovers but he has very clear ideas of what he is looking for, thanks to his family being involved in wine for decades.
This Langhe Nebbiolo is made with grapes from the Vezza d'Alba vineyards, always in Roero and just south of Canale, and is fermented with the stems that adds balsamic notes and a juiciness to the wine, the latter which can be a shortcoming of the great Roero reds. The sandy soil of Vezza, on the other hand, contributes elegance and without a doubt the great quality of the grapes from this excellent harvest will make anyone who loves young Nebbiolo happy. And this because when it is good, Nebbiolo can already be profound even when young.
Related Products