Madeira, a total wine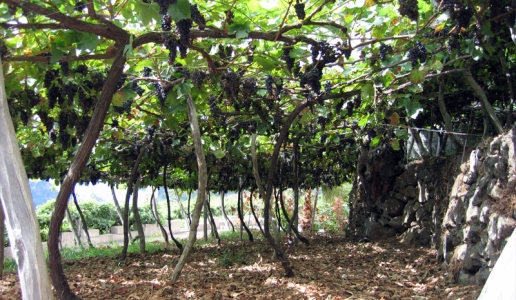 Madeira Sercial 10 Years Old Henriques & Henriques is a wine that surprises with it personality and eclecticism at the table.
A couple of years ago, I wrote, in presenting Justino's Colheita 1999, that Madeira was, more that the product of a territory, the result of a cultural exchange and an expression of an international trade agreement. In other words, it is a wine the origin of which is not a place but a journey. This is a radically different viewpoint for those who are used to defining a wine starting with its place of origin. But this change in viewpoint is necessary to understand the darkest of the world's great wines.
For sure the producers' association, yet again, doesn't do much to explained this wine. Just try to go online to find a site dedicated to promoting it. Nevertheless, it is no surprise that Jancis Robinson wrote how Madeira is a wine she would want to have on a deserted island and that Hugh Johnson went so far as to write that it was probably the greatest wine in the world. It is a total wine – good as an aperitif, at the table be it with everyday foods as well as more refined cuisine, with dessert or on its own – as well as a pre-modern one. By "pre-modern" I not only mean that it does not have the promotion mentioned above, and which denotes a profound reluctance towards the internet, but also in regard to its oxidative physiognomy.
Perhaps it is best to take a closer look at the term "oxidative", which is often understood to mean low acidity. In the case of Madeira, and in particular Sercial, which is the tartest Madeira, this this definition does not apply. The grapes, which on this island in the middle of the Atlantic grow in a volcanic soil and in steep vineyards, are picked before they ripen and thus have a very high acidity. So much so that many experts believe Sercial to be related to Riesling. This explains, better than any words, the physiognomy of Madeira today.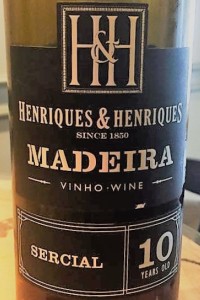 Madeira Sercial 10 years old Henriques & Henriques
93/100 - € 40
Made from Sercial grapes and fortified with unflavored grape spirits and matured in wood with a delicate, intentional warming of the wine (estufagem). An amber color with golden reflections and an aroma with alternating notes of walnut, peat, smoked salmon, enamel, tart apricot, white flowers and woody spice. The mouthfeel has a floral attack and the center of the palate is quite sticky and smoky while the finish has an amazing saline boldness and is tart, very juicy, slightly and pleasingly smoky with a black tea sensation and an incredible persistence.
Drink this as an aperitif (with nuts, olives and so on), with raw fish (sushi in particular) or smoked fish and with vegetarian dishes rich in vinegar. It is also excellent with grilled fatty meats. Once opened it will keep for years.
Related Products