Les Singuliers Domaine Labet, a singular wine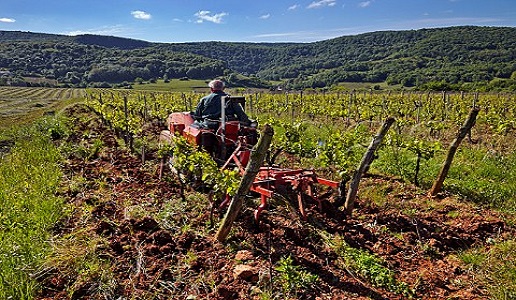 A Vin de Voile Jura wine with a clear and intentional oxidative imprint for those who love this type of wine.
Vin de Voile, is a wine distinguished by the formation, after fermentation, of a veil of yeast on the surface while matures in overfilled casks. This practice is not very common due to the risk of creating wines that are excessively rich in acetic acid (which usually occurs if the barrels are not properly sealed) but when everything is done right results in a wine with famous "grub" flavor, an aroma of fresh walnut and a finish with a distinct "watery flavored" trait, umami.
While mostly associated with the area of Sherry, in Spain, wine made with a veil of yeast is also practiced in the Jura wine region in France, where the result, thanks to the cool climate, is a wine with a distinct freshness.
If you like this style of wine, then this from Domaine Labet, an authentic beacon for the zone, will go straight to your heart.
Côtes du Jura Vin de Voile Les Singuliers 2015 Domaine Labet
94/100 - € 40
A blend of 90% Chardonnay and 10% Savagnin that matures for two years over-filled casks with a veil of yeast on top. The wine has a pale yet lively, golden-straw color and a clearly oxidative aroma that is pungent but has a perfectly fused ethereal note (a kind of trademark for the best oxidative wines), with scents of rainwater, quince apple, almond and white flowers. The mouthfeel has a delicate attack but on the palate explodes with notes of curry, salt and dried fruit with a distinctly umami finish, notes of dashi, chicken broth and seaweed.
Try this with a terrine of white meat and, above all, drink it cool.
Related Products