L'Original from Joseph Mellot, a textbook Sancerre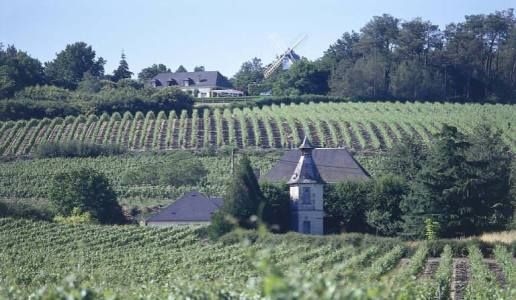 Sancerre Blanc l'Original 2014 Joseph Mellot brings together incessant aromatic complexity with class flavor.
How are those great Sauvignon from the central Loire Valley ten years exactly after the passing of the very great Didier Dagueneau, who brought quality, prices and the reputation of Pouilly-Fumé & Co. to levels never seen before? Judging by this magnificent Sancerre from Joseph Mellot (not to be confused with the excellent Alphonse Mellot) not bad at all.
The Sancerre appellation is in the eastern-most part of the Loire Valley and the most distant from the sea, some 400kn from the Atlantic. This central area of the Loire River is culturally and historically different from the rest of the Valley and for centuries was part of the Grand Duchy of Burgundy (which explains the existence there of Pinot Noir, for example). Weather plays an important role here with summers that can be short and wet, while when the weather is good it is easy to understand why the Sauvignon of Sancerre and Pouilly-Fumé have been models for the whole world.
The soil in Sancerre is covered in flint (silex in French) and the Sauvignon it produces, aside from producing wines that can age for decades, develops an aromatic complexity that hard to believe.
Related Products