From Salento arrives Tacco Rosa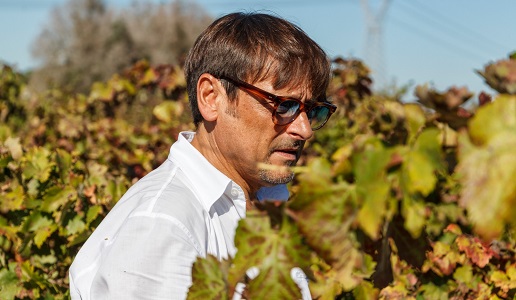 Senator Dario Stefàno, with the cooperation of enologist Riccardo Cotarella, pays homage to his land and to the love for rosé wines, launching one of his own: Tacco Rosa.
This article is available in Italian only.
Dario Stefàno è il Senatore della Repubblica con l'anima da vignaiolo, un politico atipico per sua stessa ammissione. Pragmatico e passionale, predilige l'azione diretta alla delega. Sin dagli esordi come giovane Presidente di Confindustria a Lecce e poi come Assessore regionale all'Agricoltura in Puglia non ha mai nascosto il legame schietto e profondo con il territorio natio e la viticoltura, anzi lo ha sempre rimarcato e difeso.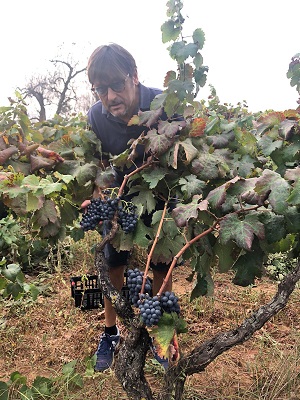 La passione per il vino ha radici profonde, risale all'infanzia quando con il nonno materno andava a vendemmiare. Un'esperienza che ha segnato il percorso personale e istituzionale rafforzando il senso di appartenenza al mondo enoico. L'interesse per i rosati e l'impegno profuso per il riscatto della categoria è risaputo, ha condotto la battaglia poi vinta con l'Unione Europea per non autorizzare la produzione di vini rosati miscelando bianchi e rossi e poi con la creazione del Concorso enologico nazionale dei rosati d'Italia.
Ora ha deciso di vestire i panni del produttore con il sostegno e la consulenza del più comunicatore tra gli enologi, Riccardo Cotarella, il Presidente nazionale di Assoenologi. Nel cuore della Doc del negroamaro, sulla strada che conduce da Brindisi a Lecce, Stefano ha acquistato esattamente nell'agro di Cellino San Marco, un ettaro e mezzo di vecchi alberelli di negroamaro di quarant'anni. Da queste vecchie vigne produce Tacco Rosa, rosato da negroamaro in purezza. In origine il nome scelto era Rosa Re, un omaggio al re dei rosati, per questioni di omonimia è stato scartato. Attraverso un webninar è stato presentato alla stampa.
"Mi definisco un non produttore, per rispetto di chi lo è veramente - afferma Dario Stefano -. Ci sono stato e sempre ci sarò per i vignaioli in qualsiasi ruolo e con qualunque veste. Il rosato non è un vino di serie B, è identità, amore per la propria terra, rappresenta il rinascimento del vino made in Puglia. Sto lavorando con gli enti preposti per far ripartire il concorso dedicato ai rosati, era diventato uno degli appuntamenti più attesi".
"Non c'è al mondo uva con le stesse perfomance del negroamaro - sostiene Riccardo Cotarella -, è ottimo anche come vino base per gli spumanti. Dario ha il merito di aver inventato la comunicazione del rosato in una regione del Sud, la stessa in cui il primo vino rosato italiano è stato imbottigliato e commercializzato nel 1943 dalla famiglia Leone De Castris".
Salento Negroamaro Rosato Tacco Rosa 2020
89/100 - € 10
Da uve di negroamaro. Colore rosa tenue con riflessi ramati. Al naso offre note iodate, di melograno, erba di campo, rosa canina e violetta. In bocca è delizioso, fresco, salino, finale agrumato e di bella godibilità.
Solo 6000 bottiglie prodotte.