Domaine de la Pinte in Jura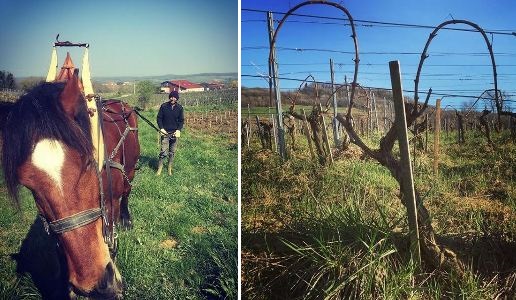 Chardonnay Arbois AOC from Domaine de la Pinte is an introductory wine for Arbois in the Jura region, straightforward and chalky.
Jura is a French winemaking zone that in recent years has attracted the greatest attention among Italian wine lovers. Situated between Burgundy and Switzerland, this small area has a top-rate ampelographic patrimony and is now raking in the laurels of having remained faithful to itself. And it is a region that has always produced wines without heeding to passing fads. The wines are fresh, deep and chalky without ever being crude and truly have a unique personality, especially the whites.
Although little-known in Italy, Domaine de la Pinta is a producer who experts on the region consider to be a reference point in an area where estates are family-run and new production techniques are looked upon with suspicion – even if the area was the birthplace of a certain Louis Pasteur. The climate is cold and damp but the light is excellent and soil gives the wines a vaguely chalky character to the palate.
This 2016 Chardonnay is a pure reflection of the territory, with the characteristics of the varietal only hinted at and remains in the background in order to exalt the note of damp rock typical to the area. An exquisite and incredibly representative wine. Not to be missed.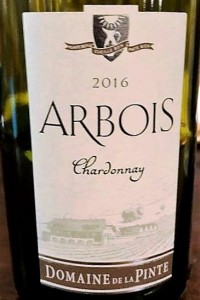 Arbois Chardonnay AOC 2016
93/100 - € 15
Made from Chardonnay grapes and matured for 10 months in large barrels. The wine has a pale yet lively straw-yellow color and an immediately distinct aroma, cold and chalky, with notes of rainwater, moss and sweet almond in a slightly rancid camphor-dried walnut-straw bouquet. The mouthfeel has a medium texture with a vibrant attack that become slightly fruity and the center of the mouth while the finish is wonderful, straightforward, dry and distinct chalk dust sensation. Really persistent.
Related Products