Amarone De Buris Tommasi makes its debut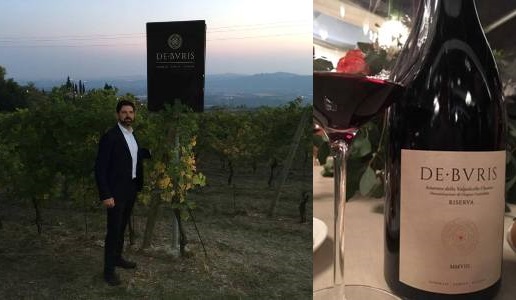 The official presentation of Amarone della Valpolicella Classico De Buris 2008 from Tommasi Viticoltori was splendid although the some of the pairings in the "star-studded" dinner left something to be desired.
The Tommasi estate has engaged in an authentic internal revolution. Investments have involved both the expansion of the historic winery in San Pietro in Cariano as well as the acquisition of prestigious brands in Italy's leading winemaking areas.
Today the group also includes the historic estate Paternoster in Vulture, Casisano Colombaio in Montalcino, Tenuta Caseo in Oltrepò. Poggio al Tufo in Pitigliano and Masseria Surani in Manduria. Moreover in these days they have announced a new partnership with Fattoria La Massa in Chianti Classico. At the same time, staff was boosted in every strategic and development sector including the addition of important outside consultants like Emiliano Falsimi for production and Riccardo Gabriele for public relations. Paternoster remains in the hands of Vito Paternoster.
Tommasi wines are also going through a period of great technical evolution and while always remaining elegant they are now more complex, including Amarone della Valpolicella Classico Riserva Ca' Florian the latest vintages of which have proved to be reliable and better. However, not being satisfied with this, Tommasi created an inside brand that strives for absolute quality. The brand is Amarone della Valpolicella Classico De Buris and the 2008 is the first on the market. It was made with grapes from vineyards in Groletta a Sant'Ambrogio that are higher than others in the same zone.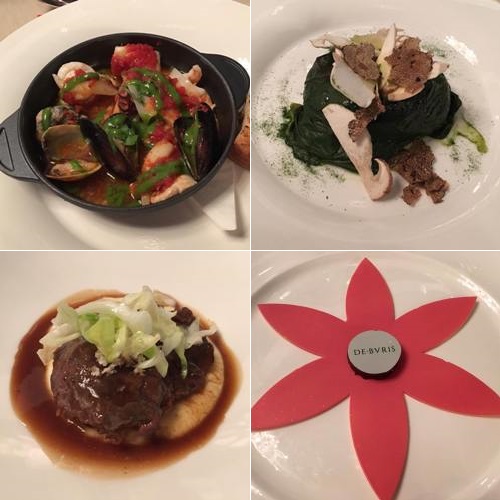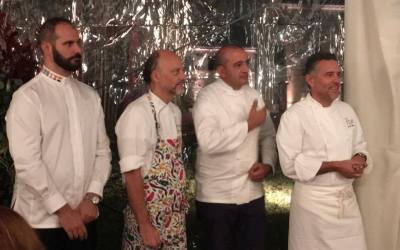 The project includes using the same name for a 5-star hotel and a set of high-quality products. For now, there is the Amarone, a classic product with a spectacular, almost incredible drinkability and it made quite an impression at its debut in society. This took place with a splendidly arranged dinner prepared by three excellent chefs who came up with some pairings that to call bizarre would be euphemism. There were some wonderful dishes like the one from Pino Cuttaia who epitomized the evening with his cooked greens flavored with Amarone, while Moreno Cedroni presented a fish appetizer which was a pairing with Amarone that was as provocative as it was spot on. Giancarlo Perbelliniwas playing on home turf and could have wowed a bit more and, in fact, he left many perplexed by pairing the wine with a terrible combination of a horseradish and leaven yeast purée. The chocolate-based dessert also left something to be desired, a praline that was so sickly sweet it made the Amarone seem bitter, even though it was anything but. Perhaps the organizers should have put a little more thought into the food.
Amarone della Valpolicella Classico De Buris 2008
A blend of Corvina, Corvinone and Rondinella that matured in wood for around 60 months. The wine has an intense ruby color with garnet reflections and a very complex bouquet with slightly balsamic notes and fruity ones of Marasca cherry and blackberry. There are also some scents of autumnal underbrush and very ripe sensations that recall dark-fruit jam and rose, all decidedly captivating. The mouthfeel's key characteristics are its boldness and finesse, while the tannins are elegant and balanced. The wine maintains it muscular elegance through the finish.
95/100
270 Euros
Related Products