A very interesting Rosso di Montalcino from Castello Tricerchi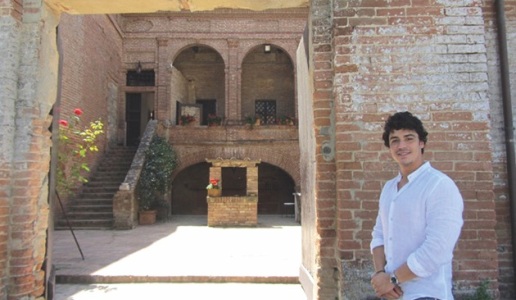 A Rosso di Montalcino 2016 Castello Tricerchi that is fruity, flavorful and has an intense drinkability.
The Tricerchi estate is in the northern quarter of Montalcino on the road that leads to Buonconvento. It is clearly visible from the road thanks to the castle that stands out in the landscape and now serves as the estate's base of operations. The estate used to sell its grapes and wine to an important Chianti winery.
The Squarcia family of Rome recently regained control of the estate thanks to the enthusiasm of the young Tommaso who has dedicated himself to it fulltime. An important change is currently underway there with the replacement of the aging barrels and the addition of an important enologist as consultant, Maurizio Castelli.
Castello Tricerchi
Owner: Tommaso Squarcia
S.provinciale 45 del Brunello – km 1700 - Località Altesi
53024 Montalcino (SI)
+39 0577 806081
info@castellotricerchi.com
http://www.castellotricerchi.com
Facebook: Castello Tricerchi
Related Products