A mountain white wine…from Sardinia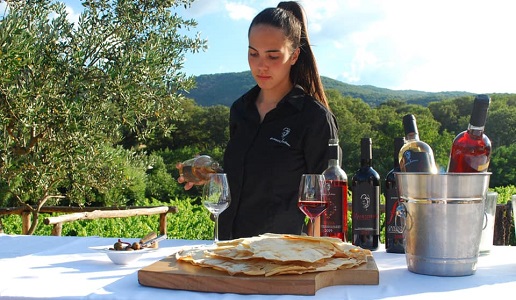 Italy never ceases to amaze with the infinite variety of native grapes that return to the forefront, such as the Mamoiada granazza rediscovered by Sedilesu.
This article is available in Italian only.
L'azienda Giuseppe Sedilesu in quel di Mamoiada è stata la prima a puntare decisamente su questa uva bianca, la granazza di Mamoiada, da poco riconosciuta e iscritta al catalogo dei vitigni italiani.
Si tratta di un'uva molto particolare che si trova soltanto in un piccolo areale che comprende i comuni di Mamoiada, Oliena e Orgosolo e che più che giocare sul frutto si concentra sulla pietra focaia, le erbe aromatiche e spezie. Gradazione alcolica importante, ma non gli difetta il carattere e la complessità.
I Sedilesu ne realizzano tre versioni diverse e tutte interessanti. In questo caso abbiamo scelto quella "giovane", fresca e di più facile beva.
Barbagia Granazza 2019 Sedilesu
90/100 - € 16
Da uve granazza di Mamoiada. Affina 8 mesi in cemento. Giallo brillante con riflessi verdolini. I profumi sono infiltranti di pietra focaia, pepe bianco e decisamente fumé. Al palato è teso, nervoso e di grande freschezza con una leggera sfumatura bucciosa molto tipica. La chiusura è molto salata e vibrante.
Related Products