A Sauvignon from another world!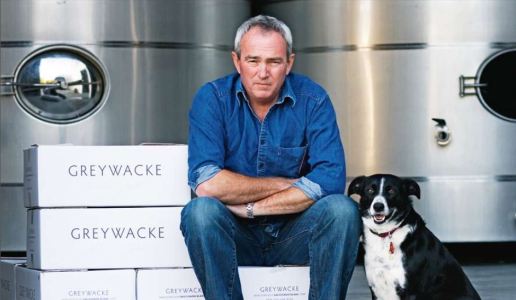 Marlborough Wild Sauvignon 2015 Greywacke is an extremely clean New Zealand wine with a nicely precise aroma and a caressing body.
Kevin Judd is not a name known to most wine lovers in Italy but on the other side of the world, New Zealand to be precise, he is a living legend enologist. Born in Britain, Judd learned his craft in Australia and in 1983 was hired to manage production at the up-and-coming Cloudy Bay winery, the estate that made Marlborough Sauvignon known on four continents. He left Cloudy Bay in 2009 to create his own estate, which named Greywacke, which in Maori means "land of slate".
Marlborough Sauvignon has a style distinguished by very intense aromas and a bouquet of grueling cleanliness that seems almost unnatural, at least by Italian standards. But Marlborough, along with the central Loire region, has for some 20 years now been a leading area in the world for this extraordinary aromatic varietal. And this thanks to its fresh climate, exceptional light and diurnal temperatures variations that are at the limits of the imaginable. Furthermore, the area has in recent years has achieved a maturity in winemaking thanks also to a solid market demand that has allowed for long-term investment.
This has resulted in a diversity if style, not only one marked by tropical herbs, which remains the most widespread, but also others that strive for a greater complexity and possible evolutions through bottle aging. In some cases, as with Wild 2015, this is done by fermenting in wood and maturing on the lees and spontaneous yeasts. All this is done protecting the picked grapes and the must from oxidation and respecting a precise winemaking method. And this with keener eye on the market.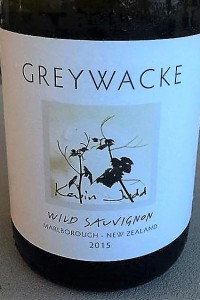 Marlborough Wild Sauvignon 2015
Made from Sauvignon grapes picked when nice and ripe, fermented in new and used barriques with indigenous yeasts and matured on the lees for 12 months. The wine has a medium, straw-yellow color with mustard reflections with a bouquet that opens on notes of oak followed by distinct aromas of toasted sesame, cookie, mango, tea with lemon, ripe pear and tarragon, all "wrapped" with a touch of coffee powder. The mouthfeel is quite rich and rounded with a sensation of ripe fruit (malolactic fermentation accented the 3.5g/l sugar content) counterbalanced by a distinct and typically green acidity. Everything is extremely clean without caricatural effects. The finish has cookie, toasted and tropical sensations all made pleasingly dry by the alcohol. Good for the next 6-8 years. Imported by Pellegrini.
€ 30.
92/100
Related Products