A Freisa superstar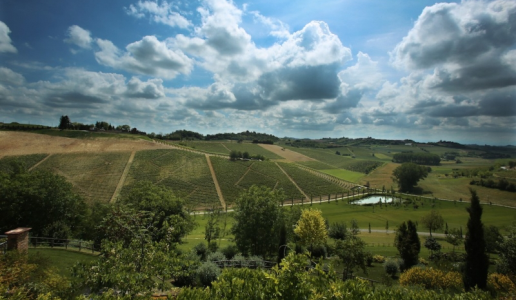 Freisa d'Asti Sorì di Giul is a distinct and varietal wine from Tenuta Santa Caterina in Grazzano Badoglio.
Grazzano Badoglio is not only famous for its connection with Pietro Badoglio, the Field Marshal of Italy who later led the post-Fascist Italian government that signed the September 8, 1943 armistice. This town, the last in the province of Asti before entering that of Alessandria, is also famous for its wines, in particular those made from Freisa and Grignolino.
One of the best producers of both is Tenuta di Santa Caterina, a splendid estate owned by Milanese attorney Giulio Carlo Alleva and his daughter Giulia. It benefits from the collaboration of one of Italy's most talented female enologists, Luciana Biondo, and the consultancy of the highly respected winemaker Mario Ronco.
The result is an excellent line of wines, some of which are outstanding. One of these is Freisa d'Asti Sorì di Giul, the 2015 version of which is one of the best.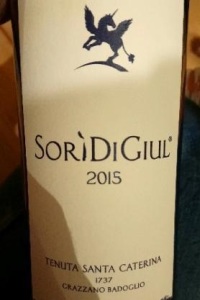 Freisa d'Asti Sorì di Giul 2015 Tenuta Santa Caterina
93/100 - € 24
Made from Freisa grapes and matured for two years in large barrels. The color is a nicely concentrated garnet and the aroma typical of the varietal with notes of pomegranate and currant, some tamarind and sweet spice with a hint of flint. The mouthfeel is pronounced, with youthful tannins and a warm, saline and very typical flavor and an excellent persistence,
Related Products