Vino Cotto Riserva Varco 41 n.m.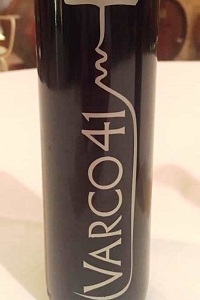 Author
Francesco Annibali
Date of publication
04/11/20
Score
96/100

DoctorWine Award greater than 95

Denomination
Awards
Value for money
Current price

22.00 €

Country
Marche
Nation
Italia
Made from Sangiovese, Montepulciano and Trebbiano Toscano grapes. The must is cooked directly over the fire and the Viccotto matures for some 14 years in medium-sized barrels using the Solera Method. A deep mahogany- barley color and a coffee and chestnut honey aroma, balsamic, more austere and peevish than the Decimo and a tad less complex. The mouthfeel is full-bodied, sweet and vibrant and finishes on notes of licorice, chestnut honey and dried fruit. The usual persistence is pleasingly bitter and lasts for many minutes. This could hold its own against a great Madeira Malmsey. Fantastic.
0.375 bottle