Vinitaly confirms the dates: April 19-22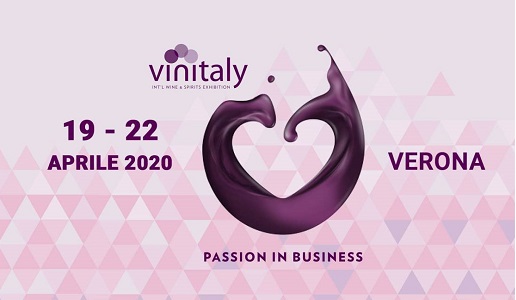 The Coronavirus does not stop VeronaFiere, which confirms the dates set for Vinitaly 2020.
VeronaFiere confirms the dates of the 54th edition of Vinitaly which will be regularly scheduled in the third ten days of April, namely from Sunday 19th to Wednesday 22nd. The decision, which is also the result of careful analysis of the data available as well as listening to the positions of stakeholders and the market - including the main sector associations - was taken yesterday afternoon by the VeronaFiere Board of Directors.
The decision was taken in concert with the President of the Veneto Region, Luca Zaia, and the Mayor of Verona, Federico Sboarina. "The world of Italian wine has already given a positive sign of a turning point in the past. VeronaFiere is convinced that, on this occasion too, the sector will be able to contribute to the recovery of our economy and to relaunch a climate of confidence in the country," underlined Director General Giovanni Mantovani.
Veronafiere, while maintaining a high level of attention, has quickly scheduled a meeting with representatives of the supply chain to activate all resources and incoming and promotional actions on international markets. "We are aware - adds Mantovani - of the difficulties of the moment and of the distorted image of Italy perceived abroad, but we are convinced that the emergency will return, allowing us to regularly organise the event, which is the driving force behind Italian wine in the world".
Source: VeronaFiere Press Service