The winners of Autochtona Award 2021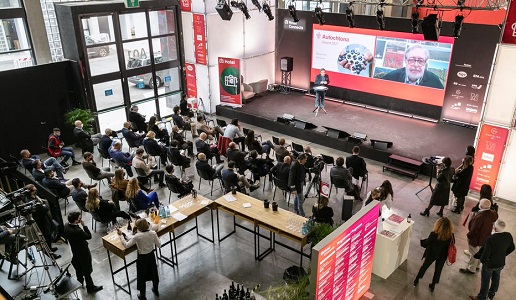 14 awards have been assigned by the Autochtona Awards 2021, the prize that enhances the wines produced from native Italian grape varieties. A large tasting desk welcomed wine professionals and wine lovers in the halls of Fiera Bolzano during the 18th edition of Autochtona.
There was great expectation to know the winners of the Autochtona Awards, the prizes reserved to wines made from indigenous grape varieties announced yesterday during the largest Italian forum dedicated to indigenous grape varieties grown from north to south of our boot, held in the halls of Fiera Bolzano.
Autochtona was held as usual within Hotel, the international fair for hotels and restaurants, and was characterized by a large tasting desk, managed by the AIS sommeliers of the Alto Adige section, which welcomed professionals and wine lovers. It was a unique opportunity to taste just under 500 wines from all over Italy, made with grape varieties that are now well known and widespread in many regions, as well as with varieties that risked extinction and that have found a home in specific areas.
These are the winners decreed by the jury of experts chaired by our director Daniele Cernilli: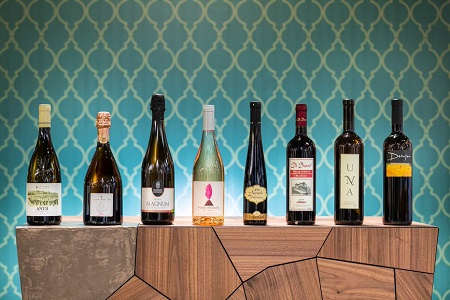 Migliori Bollicine - Cantina della Volta - Lambrusco di Sorbara Spumante Doc Brut Rosé 2016
Miglior Vino Ancestrale - Marchesi Rivarino - Lambrusco di Sorbara DOC "Baby Magnum" 2020
Miglior Vino Bianco - I Custodi delle Vigne dell'Etna - Etna Bianco DOC "Ante" 2018
Miglior Vino Rosato - Tenute Bosco - Etna Rosato DOC "Piano dei Daini" 2019
Miglior Orange Wine - Torre Fornello - Colli Piacentini Malvasia DOC "Una" 2015
Miglior Vino Rosso - Cantina Di Barrò - Valle D'Aosta DOC Mayolet 2019
Miglior Vino Dolce - Alberto Lusignani - Colli Piacentini DOC Vin Santo di Vigoleno 2010


Tasting Lagrein
Miglior Lagrein Rosé - Pfannenstielhof - Mitterberg IGT Lagrein Rosé 2020
Miglior Lagrein Annata - Tenuta St. Quirinus - Südtirol-Alto Adige Lagrein DOC Badl 2019
Miglior Lagrein Riserva - St. Peter Roland Gamper - Südtirol-Alto Adige Lagrein DOC Riserva 2015


Menzioni Speciali
Premio Terroir - Damijan Podversic - IGT Venezia Giulia Ribolla Gialla 2017
Premio Spirito diVino - Buranco – Cinque Terre DOC Sciacchetrà 2018.
Premio Giovani Vignaioli Vinarius - Tenuta La Riva - Colli Bolognesi Pignoletto DOCG Spumante Pinus Laetus 2016
Premio Tannico - Les Crêtes - Valle d'Aosta Fumin DOC 2019
Related Articles