Robiola di Roccaverano PDO and the Robin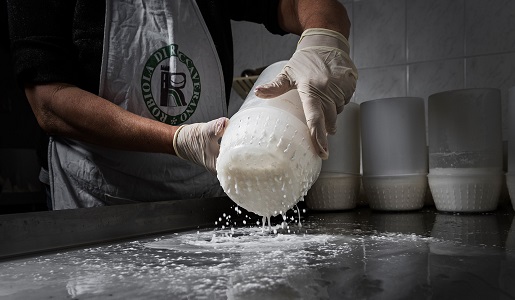 A robin is the symbol of Rob-In or "ROBiola e dINtorni", the new project for the promotion of products and territory headed by the Consorzio di Tutela del formaggio Robiola di Roccaverano PDO.
A geographical territory that includes 9 municipalities (Bubbio, Cartosio, Cossano Belbo, Loazzolo, Monastero Bormida, Rivalta Bormida, Roccaverano, San Marzano Oliveto and Vesime) in the provinces of Asti, Alessandria and Cuneo.6 of these are included in PDO area of Robiola di Roccaverano and 3 others include the producers of the other local products that take part in the project.
In fact, Rob-In Project includes 15 realities: 12 Adherents and 3 Partners in ATS. We are talking about farms, wineries and tourist reception specialized in the production of Robiola di Roccaverano DOP, wine, Vermouth Torino, cold cuts, cereals, chickpeas, hazelnuts, honey, saffron and sweets. All products that stand out for their short production chain as well as for their high quality and territoriality. The Rob-In Project will be spread over a period of 24 months, in which the aim of the Robin will be to promote a land that largely coincides with the territory of the Unione Montana Langa Astigiana Val Bormida and the Langa Astigiana tra Monferrato, Apennino Ligure e Alpi, a very vast district but morphologically and from a landscape point of view very similar and with a high agricultural vocation.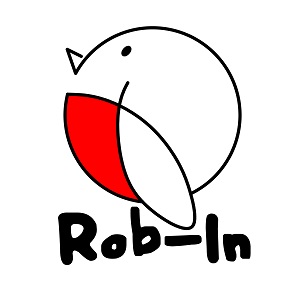 A territory and its flavors. The promotion, in addition to Robiola di Roccaverano PDO, will be operative for a series of products of local companies, produced with PDO, DOCG, IGP and Organic quality schemes, thus expanding the assortment offered locally to tourists and residents.
For example, there will be a dynamic QR Code located in the trekking routes, cycle paths, in the hot areas of the municipalities of the companies: market squares, municipal offices, etc.. A website www.rob-in.it will be available on which you will find routes, companies, products, photographic and video material, as well as the dates of the side events. Events such as tastings at the Roccaverano School, at the companies, at Bramante hotel. The participation of the products of the Robin basket to the most significant sector events such as, for example, the Salone del Gusto in Turin.
They will be 24 months of work with the hope of strengthening the improvement of the wellbeing of the local population and territorial development. Work will be carried out in order to achieve a reduction in the fragmentation of the tourist offer through an adequate coordination of the image of the territory; trying to strengthen and promote the local identity to an increasingly large Italian and foreign public.
The first dates to be put on the agenda for the tastings will be indicated on the Consortium's Facebook page and on the website www.rob-in.it.
Source: Consorzio di tutela del formaggio Robiola di Roccaverano Dop Press Office