Marco Accordini dies at age 26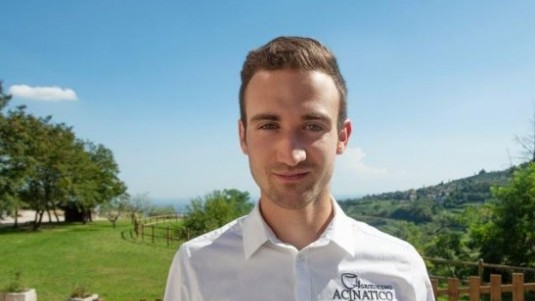 Cantina Valpolicella Negrar in mourning over the sudden death of Daniele Accordini's son, the winery's managing director and winemaker.
The death of Marco Accordini, 26, due to an accident in the countryside on the family farm. Negrar di Valpolicella (VR), on the morning of June 21, 2022, a very serious bereavement struck Daniele Accordini: his only son Marco, 26, was the victim of a tractor accident while he was working in the countryside at the agriturismo the family has in Mazzurega, in the Fumane valley, in the locality of la Cà.
A graduate in Viticulture and Enology, an interateneo course with the University of Trento at the Centro Agricoltura Alimenti e Ambiente, based at the Edmund Mach Foundation (Fem) in San Michele all'Adige, Marco Accordini was a young man very passionate about his work, always ready to embrace the most innovative aspects of hotel hospitality, which he put into practice at the family's wine relais.
"Beyond the paternal attachment, Daniele was very proud of his son, a mutual esteem, since with his choice of studies Marco had decided to follow in his father's footsteps. The presidency, the board of directors, the management, the employees and the partners of the winery all embrace with much affection Daniele and his wife Eleonora in this moment of great sorrow," says a heartbroken Renzo Bighignoli, president of Cantina Valpolicella Negrar, who together with vice president Gianmichele Giacopuzzi, convened a board meeting tonight to make the sad news official to the entire winery.
The entire editorial staff and collaborators of DoctorWine join in the grief for this tragic and untimely loss. We are all speechless.