Georgia calls the Edmund Mach Foundation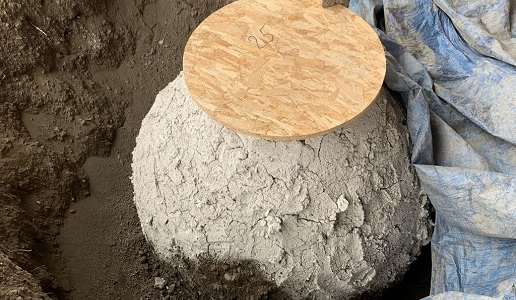 The ministers of the "cradle" region of oenology request support and collaboration from the San Michele all'Adige.
Undoubtedly it is a satisfaction for the Italian school system that a school of excellence such as the Edmund Mach Foundation, formerly Isitutot agrario provinciale di San Michele all'Adige, is being asked.
Georgia, the region of origin of viticulture and oenology where the world's oldest winery with 8000 years of history was discovered, has asked the Edmund Mach Foundation of San Michele all'Adige for technical-scientific support to relaunch its training and technology transfer activities in the wine-enological sector. The request was sent directly to the General Management by the Ministries of Environment and Agriculture, and Education.
Recently the Director General, Mario Del Grosso Destreri, and the manager of the Technology Transfer Centre, Claudio Ioriatti, went to Tiblisi to learn more about the request for consultancy. There were institutional visits, meetings and in-depth discussions with the Minister of Environment and Agriculture, Levan Davitashvili, the Deputy Minister of Education (Education, Science, Culture and Sport) Tamar Kitiashvili, the stages at the research centre in agriculture, the wine university and the vocational training centre, meetings with wine producers.
The land famous for the kwevri, underground terracotta vases for fermentation and preservation of wine, while counting on a university of viticulture and a good vocational training school, has expressly asked for a collaboration to activate a study path on the imprint of the course for winemakers of San Michele, which has already had the opportunity to be appreciated in many regions of the world. But there is also the desire to build an overall development project that improves the consultancy service for small wine producers. This is why the request includes the involvement of the Technology Transfer Centre. Meanwhile, on the San Michele campus, consideration is being given to how to respond to the request for collaboration so that there is mutual interest in research and support for the development of the wine sector.
Source: FEM Press Office