Enjoy European Quality Food restarts, with guaranteed, quality products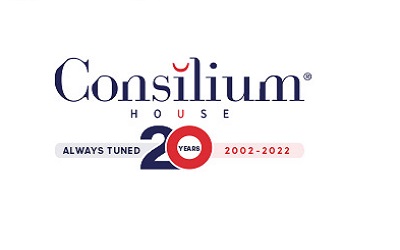 After a two-year stop due to the pandemic, the EEQF Project resumes, aimed at the enhancement in the European context of wine and food products with Denomination of Origin, Geographical Indication and Traditional Specialty Guaranteed.
The production of these excellences is also evolving in favor of greener and more sustainable processes, generating greater consumer interest due to the guaranteed supply chain and certified quality.
In 2020, the year of the pandemic, the DOP Economy confirmed the importance of its role in the territories. The system has held up throughout the country thanks to its quality guarantee, with the Italian PDO PGI sector reaching 16.6 billion euros in production value in 2020, according to the latest Ismea-Qualivita report. In 2020, exports of PDO and PGI food and wine products reached 9.5 billion euros, accounting for 20 percent of Italy's agrifood exports. Currently, 578 products with PDO Denomination have been recognized, including 170 agrifood products and 408 wines. There are 257 Protected Geographical Indication (PGI) products, of which 139 are agri-food products and 118 are wines. There are three Traditional Specialties Guaranteed (TSG): Mozzarella, Neapolitan Pizza and Traditional Amatriciana.
"Businesses in the area," said Vittorio Emanuele Pisani, Lead Partner of the EEQF Project, "are investing in a cultural and organizational process, based on innovation, that enables traceability and food safety: fundamental objectives of the sector to prepare for the ecological transition. Both the food sector, where the adaptation process takes longer, and the wine sector are in the forefront of meeting the challenge."
Against this backdrop, the E.E.Q.F. project, Enjoy European Quality Food, co-funded by the European Union and dedicated to the information and enhancement of food and wine products of excellence, was relaunched today at the Foreign Press Association. Six Italian products are partners in the project, wine, oil, and cheeses: Asti DOCG, Conegliano Valdobbiadene Prosecco Superiore DOCG, Vino Nobile di Montepulciano DOCG, Provolone Valpadana DOP, Tuscan Extra Virgin Olive Oil IGP, and Mozzarella STG. These are territorial excellences whose quality is guaranteed by certifications such as DOP, Denominazione di Origine Protetta, DOCG, Denominazione di Origine Controllata e Garantita, IGP, Indicazione Geografica Protetta, and STG Traditional Speciality Guaranteed. The project involves four countries, Italy, Germany, Spain and Poland, at which, events aimed at bringing consumers, trade and public opinion closer to the world of quality wine and food will be organized.
"The market for wine with designation of origin," said Riccardo Ricci Curbastro, Federdoc president, "also recorded positive trends in 2021, growing by 5.9%, with a 20% increase in the sparkling wine market. According to a picture drawn by Sace, wine represents a quarter of Made in Italy agri-food exports and in 2021 reports sales increasing by 12.4% compared to the previous year," Ricci Curbastro concluded.
The supply chain traceability used by the Consortia is the system that makes it possible to highlight the origin of a product, its quality and environmental sustainability standards, thus its food safety, an issue at the heart of the Consortia's work. As confirmed by data published by the Smart Agrifood Observatory of the Milan Polytechnic, commented Chiara Corbo, Director of the Observatory, "Italian companies are looking with growing interest at the application of blockchain for the traceability of their products. In a short time there has been a remarkable growth, to the point that our country hosts 9 percent of blockchain projects in agrifood globally."
Italian and European consumers are proving increasingly mature to appreciate products with quality and origin certifications and are increasingly seeking foods with higher quality levels and safety standards with growing interest, resulting in an increased demand for DOP, IGP, DOCG or STG certified food products. EU dairy exports (cheese, fresh milk, whey, cream, butter) have increased by 4 percent, reaching a share of about 15.3 million euros in 2021."
EEQF, Enjoy European Quality Food:
The project, co-financed by the European Union, is an information and promotion campaign on quality certified products especially wine, oil and cheese with Denomination of Origin, Geographical Indication and Traditional Specialty Guaranteed. Six different entities are participating in the initiative: Consorzio Tutela Provolone Valpadana, Consorzio per la Tutela Dell'Asti DOCG, Consorzio di Tutela Conegliano Valdobbiadene Prosecco Superiore DOCG, Consorzio Vino Nobile Montepulciano DOCG, Tuscan Olive Producers Association and Latteria Soligo. Events are planned in Italy, Germany, Spain and Poland.
The project aims to include the consumer within a path of information and education towards European food and wine products, with the aim of creating a new and unprejudiced approach to quality-certified products.
Translated with www.DeepL.com/Translator (free version)
Info press: Consilium Comunicazione