Doc Gambellara: project for sustainable viticulture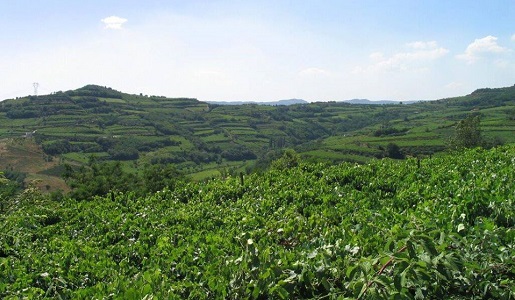 A three-year project in the Gambellara Doc is underway to provide winemakers with information on how best to cultivate the vineyards to improve the biodiversity of the territory.
The Consorzio Tutela Vini Gambellara has created a three-year project dedicated to sustainable viticulture. The territory of the DOC will be part of the experimental study T.I.Ge.S.Vi - Innovative techniques of soil management in vineyards and their influence on biodiversity and fertility, which will aim to provide winemakers with information on how to best cultivate vineyards to improve the biodiversity of the territory and the life of plants.
"In recent decades - explains Silvano Nicolato, President of the Consorzio Tutela Vini Gambellara - we are witnessing a sharp reduction in natural resources in agricultural ecosystems, but also the demand for an increasingly sustainable approach by consumers. The Gambellara DOC has always had a strong propensity for alternative thinking in viticulture, so we are happy to be part of this three-year experiment that will see us in the front row to improve the healthiness of our territory.
The research, which will also involve the Consorzio Tutela Vini Colli Euganei, will be conducted in the period between 2019 and 2021. The project will be led by the winery La Biancara of Angiolino Maule and the working group will be composed, in addition to the two Consorzi di Tutela, also by VinNatur, Cantine Vitevis, IRECOOP Veneto, the Department of Agronomy, Animals, Food, Natural Resources and Environment. "We hope that this study - explains Angiolino Maule, President of VinNatur and owner of La Biancara - will be the first step in a fruitful journey with the producers of the Consortium, to raise awareness of the issue of sustainability and bring them closer to a viticulture increasingly attentive to the environment.
The presentation of the project will be the subject of the conference scheduled for Monday, December 9, 2019 at 20:45 in the Sala Murialdo of Montecchio Maggiore (Vicenza). Alongside Giovanni Ponchia, Director of the Consortium and moderator of the conference, Silvano Nicolato and Angiolino Maule will speak. With them there will be Lorenzo Tonina of Studio Giannone who will introduce the project, its structure and expected results; Luca Pizzoli of Cantine Vitevis, with a speech on the importance of sustainable cultivation to help the root system of the vine, and Stefano Zaninotti of Vitenova who will present the chemical-physical measurements of the biological fertility of the soil and the use of these analyses at the agronomic level.
Participation in the conference is free and open to all.