Wine city: the cure for wine tourism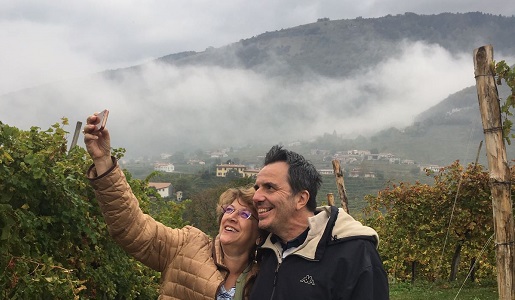 Travel as a tax deduction the proposal of the mayors of the 430 Wine Cities.
While we are evaluating the economic and social way to restart and make assumptions about the next summer holidays, if we will, from the mayors of the Cities of Wine comes a proposal to reopen the territories and also restart wine tourism, as soon as possible. The National Association proposes the defiscalization of expenses for Italians' travels in the country, in the same way as it happens with medical and health expenses. As soon as it will be possible and in compliance with the measures of social distancing provided - emphasizes Città del Vino - the desire to move, travel and get closer to "normality" will spread quickly; it is hoped, already in summer, to take a different holiday in our many different territories.
"We await the decisions of the government to reorganize social life, services, activities and the reopening of our territories to wine tourism, in compliance with the measures to protect public health - says the president of Città del Vino, Floriano Zambon -. In view of the relaunch we believe that being able to deduct travel and accommodation expenses, duly documented, as we do for medical expenses would encourage wine tourism and would give an important contribution of economic solidarity to the supply chain and the economies of the territories. The measure should accompany the Government's initiatives to support the economy and businesses. Made in Italy - concludes Zambon - must be protected before it is too late: agriculture and tourism are two of the many pillars of Italian identity, well-being and beauty".
#Ibevoitan
The invitation to spread the #iobevoitaliano message, respecting moderate and conscious consumption, is in support of wineries and their important indirect contribution to the maintenance of Italian wine landscapes. This is the message that Città del Vino launches on the web in support of wineries, guardians of our wine tourism territories, which, due to the emergency caused by covid-19, are experiencing a severe economic and financial crisis due to the downsizing and reorganization of sales and the closure of restaurants and the hospitality chain.
Following the provisions of the health authorities we have to stay at home for a few more weeks, but also at home we can enjoy a good Italian DOC and DOCG wine and maybe buy more wine of our territories from small and medium quality wineries that at this time need concrete help; wineries that very often offer wine tourism reception, therefore doubly penalized by the crisis related to the health emergency.